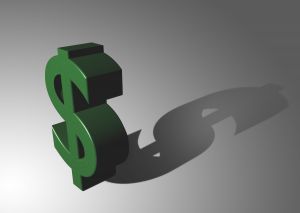 Medical bills for kids with special needs come in a variety of flavors: hospital stays, doctor visits, therapy appointments, outpatient tests and procedures. You name the service or treatment, and parents of kids with physical, behavioral, or developmental conditions have probably gotten a bill for it. Thankfully, Maria Mora wrote about the financial strains of special needs in an article for SheKnows.com.
7 Medical Bill Management Tips
Mora's article included a number of tips and resources for managing medical bills. They are listed here, along with one of my own.
Seek federal financial assistance through the Social Security Administration.
Take advantage of six online budget and money tools.
Read an article filled with practical advice about how to manage bills…medical or not.
Be tenacious with hospital and clinic billing offices. Call the office and ask them to negotiate with insurance companies or adjust Medicaid rates.
Accept support from family and friends.
Read Different Dream Parenting: A Practical Guide to Raising a Child with Special Needs, which has a chapter devoted to financial concerns and includes an extensive list of resources.
Hmm. I wonder if anyone can figure out which tips were Mora's and which one I added.
More Medical Bill Management Tips
The article at SheKnows.com contains many more money management tips, so surf on over to check out Juggling Finances and Special Needs. Be sure to check out the comment section where a reader listed a couple more resources. The links listed there didn't work, but here are the correct ones:
What Medical Bill Management Tips and Resources Do You Have?
Though Mora's article is helpful, there's no way she found every available financial resource for special needs families. What other resources do you know about? What's the best financial tip you've ever received? Leave a comment to benefit everyone.
Do you like what you see at DifferentDream.com? You can receive more great content by subscribing to the quarterly Different Dream newsletter and signing up for the daily RSS feed delivered to your email inbox. You can sign up for the first in the pop up box and the second at the bottom of this page.