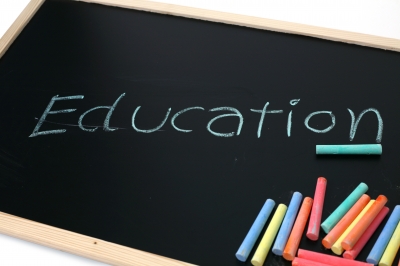 If your child with special needs is considering going to college, here's a website you might want to visit. No, I'm going to rephrase that. Here's a website you need to visit.
Where to Find Scholarships for People with Special Needs
DisabilitiesScholarships.us is packed with links to governmental and private scholarships for people with all sorts of disabilities and special needs. The website says, "There are unknown scholarships for disabled students that cover just about any type of disability that you may have. Everything from Multiple Sclerosis scholarships to deaf scholarships for paralyzed veterans is covered. What this means is that you do not have to be a graduating high school senior in order to be eligible for all of these disabilities scholarships, but that will be a requirement for some. For most, however, you can be an adult student either starting college for the first time or returning to further your education, as long as you meet the disability requirement for the scholarship you are applying for." That means this site can help adults with special needs as well as high school students. So pass the information on.
Categories of Disabilities
To help you sift through the scholarships for people with special needs, they have been divided into the following categories:
Blind scholarships
Cancer scholarships
Diabetes scholarships
Education
Essay scholarships
Hearing scholarships
Learning scholarships
MS scholarships
Unknown scholarships
Unusual scholarships
Writing scholarships
I clicked the "unknown scholarships" link (Philosophers and cynics, please set aside your "if they're unknown scholarships how can we know about them" objections and be nice. We're talking about real money here.) and learned people with disabilities can not only receive Fulbright Scholarships, but also receive assistance so disabilities won't keep them from using them.
Keep Searching the Site
If your disability isn't listed in the categories above, don't give up. Beneath the categories, there is a running list of recent scholarships posted – everything from Lyme's Disease to Learning Disabilities and everything in between. The site also offers an RSS feed to alert you of new postings.
So check it out, and if you find something useful, come back and leave a comment. Your success could spur someone else on, too.
Do you like what you see at DifferentDream.com? You can receive more great content by subscribing to the quarterly Different Dream newsletter and signing up for the daily RSS feed delivered to your email inbox. You can sign up for the first in the pop up box and the second at the bottom of this page.
Save
Save