EA/TEF Awareness Day 2022 is Here!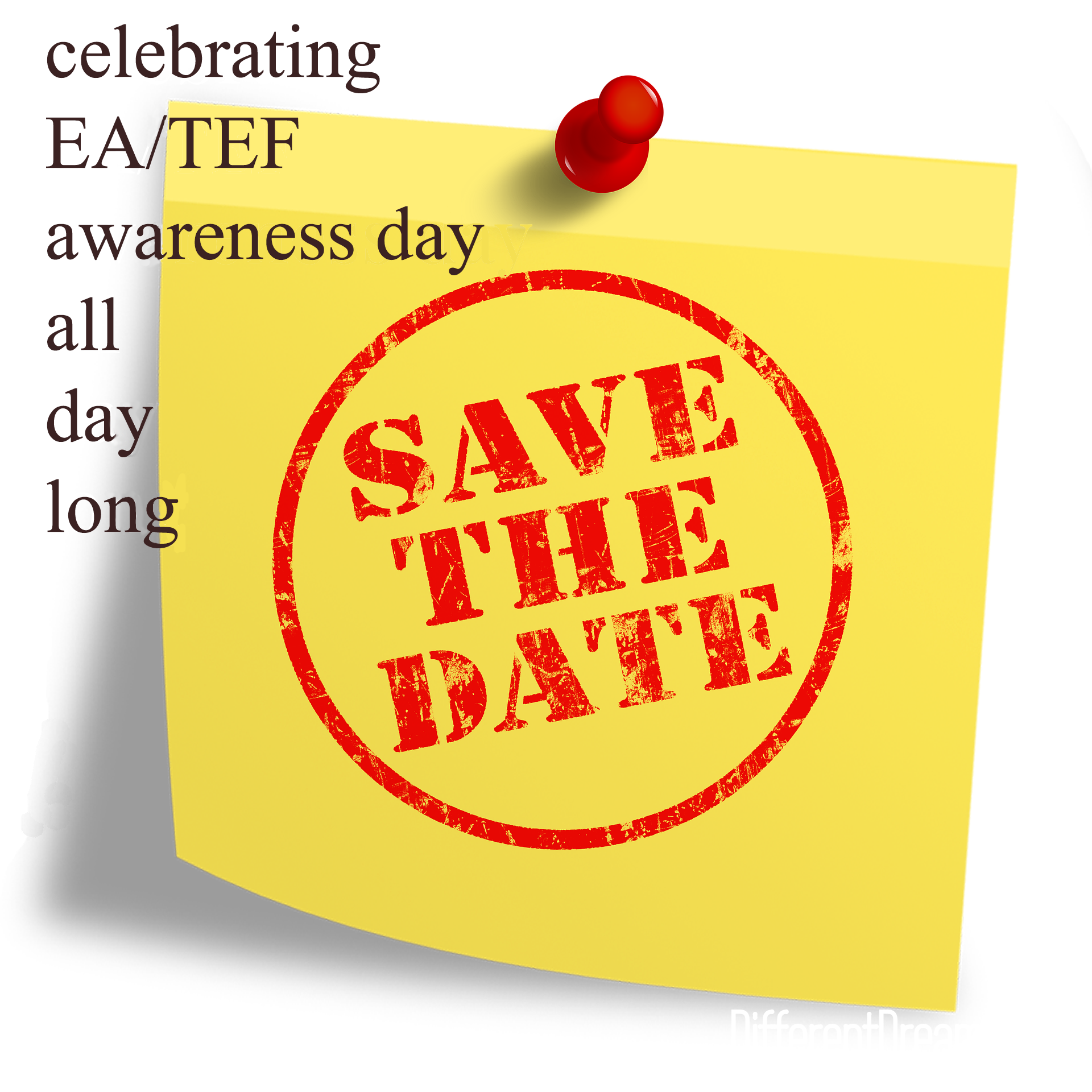 EA/TEF Awareness Day 2022 has arrived. Usually Different Dream devotes all of January to EA/TEF Awareness Month. For over ten years, I have issued invitations on Facebook for parents and survivors to share their stories. In the past, responses came so thick and fast, the monthly calendar filled up quickly.
This year there was plenty of initial interest after the invitations were sent. Follow-through was a different matter. I don't know if sick kids or pandemic burnout or bad timing or holiday demands was the culprit. Whatever the reason, my Plan A resulted in a January blogging calendar that is as bare as Old Mother Hubbard's cupboard.
Moving on to Plan B, I hereby declare that EA/TEF Awareness Day for 2022 is here! In honor of this special day, this post features 10 of my favorite EA/TEF posts from past years. I hope you enjoy them and pass them along to raise awareness about a condition that affects 1 in every 3,000 babies born around the world.
# 1 & 2
You Might Be the Parent of a Child with EA/TEF If… Part 1 and Part 2: This series from Christine Lester made its Different Dream debut in 2011. Though her son Billy is now a high school graduate, her list is as pertinent today as ever.
#3
My First EA/TEF Memories: Mary Monahan wrote this post as a 61-year-old EA/TEF survivor. In it she shares her earliest hospital memories and what she calls the "dark ages of this condition's treatment." This post will make new parents grateful for treatment advances since then!
#4
My Special Needs Mom Worries Never End: I wrote this post a few years back when my EA/TEF survivor son was in his mid-30s. He is not a fan of me obsessing about his health, so I wrote this post to quit doing so. Maybe it will help you, too.
#5
Our Bittersweet EA/TEF Symphony: Not many people consider EA/TEF to be music to their ears, but mom and musician Janae Copeland does. In this post she shares what she's learned while conducting the symphony of her daughter's life.
#6
So You're a NICU Parent: If you're the parent of an EA/TEF baby, you are also a NICU parent. Brianna Lennon was a NICU parent in 2015 after the birth of her son Ryan. With humor and grace, she explains several parenting skills unique to our particular breed of NICU kids.
#7
When a Kid with EA/TEF Finds Courage…: We know that our EA/TEF kids are among the bravest people in the world. Our kids have to discover that truth for themselves. In this article, Lori McGahan tells readers how her son Brandon discovered how courageous he is.
#8
6 EA TEF Warnings Hidden from New Parents: Nanette Lerner relates 6 warning signs she watches for while raising her son. These warnings allow parents to be proactive rather than reactive as they care for their kids.
#9
EA/TEF Repair Is One Chapter in Your Child's Life: This post by Cori Welch puts EA/TEF repair surgeries into perspective. Cori also shares 5 things she wishes she'd known before her baby was born in 2018.
#10
Why EA/TEF Awareness Month Is Grace Awareness Month: When our son was born in 1982, I could only see the pain and the worry and the challenges surrounding his condition. As he grew, I began to see the grace surrounding it too.
This list is just a smattering of the Different Dream guest posts about EA/TEF. You can make EA/TEF Awareness Day last a little longer by typing "EA/TEF" in the search bar to find more great stories.
Do you like what you see at DifferentDream.com? You can receive more great content by subscribing to the monthly Different Dream newsletter and signing up for the daily RSS feed delivered to your email.
Subscribe for Updates from Jolene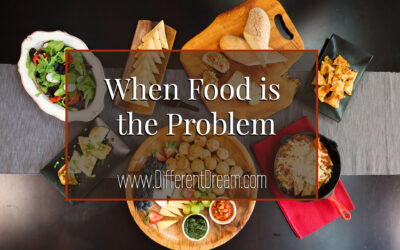 Guest blogger Kelly Simpson offers tips and encouragement for parents raising babies with EA/TEF or other feeding issues.
read more