Typical Caregiver Stress or More Serious Mental Health Symptoms?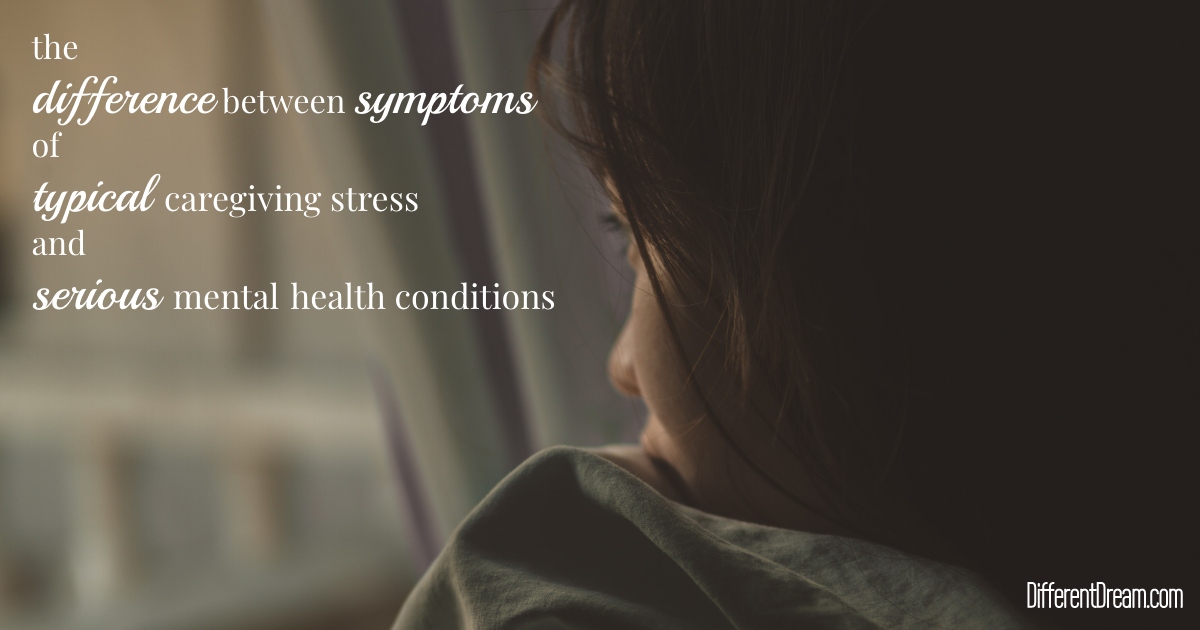 Distinguishing between typical caregiver stress or more serious mental health symptoms can be a challenge for special needs parents. Guest blogger Kristin Faith Evens provides guidance about how to tell the difference and what to do once you know the difference.
Beep, beep beep! Beep beep!
My groggy eyes darted to the red numbers on the vitals monitor. Heart rate high. Oxygen too low.
Dragging myself out from the covers, I secured the oxygen tubing under my daughter's tiny nose. Then I gazed at Bethany Grace's doll-like face. So beautiful yet so fragile. Crawling back into bed, I prayed for another two-hour block of sleep.
Like a zombie, I trudged through the nonstop care and rehab therapies for my daughter for months. I began to find myself sitting in a corner on the floor more days than not.
I can't do this much longer. I'm so overwhelmed. No one can understand what I'm going through.
Wishing I Had Gone Sooner
Unfortunately, I waited sixteen months to find help for my symptoms of post-traumatic stress disorder, generalized anxiety, and severe depression. If I had sought treatment earlier, I likely wouldn't have spiraled into serious suicidal thoughts.
Grieving the loss of a typical, healthy child is common. Experiencing stress from the added caregiving demands, expenses, and strain on relationships is expected.  But when symptoms of depression and anxiety impact you daily, going for a mental health consultation is in order.
Considering Two Types of Thoughts
Signs of Healthy Coping
I feel like I'm managing well.
My life is challenging, but I'm doing okay.
I have options and resources I can reach out to.
I enjoy talking with other people.
I'm sad about my loss, but things are going to get better.
I'm adjusting to being a special needs parent.
Signs of Potential Mental Health Condition
I feel so overwhelmed.
I find myself sad and crying a lot.
Nothing is ever going to get better.
I don't want to be around other people.
It's hard to get motivated to get out of bed.
Alcohol or pills help me cope.
I can't handle this much longer.
I'm so anxious I have a hard time functioning.
I don't feel like eating as much or I'm eating a lot more than usual.
Which thoughts do you resonate with more? If you relate to the first list, it sounds like you're validating that your life circumstances are hard, and you're finding healthy ways to cope.
If the second list sounds more familiar to you, consider these additional questions.
Are your symptoms impacting the quality of your daily life and/or your family?
Are you concerned or have others expressed concern about your mental wellbeing?
Are you wishing that you were dead or having thoughts about harming yourself?
If you think you are experiencing symptoms of depression, anxiety, or another mental health disorder, please seek professional help immediately. Don't wait like I did.
If you are in crisis or worried about your safety, call the national suicide prevention lifeline at 800-273-TALK (8255) or go to your nearest emergency room.
Good Resources to Investigate
Whether you're dealing with typical caregiver stress or more serious mental health symptoms, I hope you find the healing and support you need.
*The contents of this article are intended for informational purposes only and not a substitute for seeking professional mental health advice.
 Photo credit from Unsplash: Rae Angela
Do you like what you see at DifferentDream.com? You can receive more great content by subscribing to the monthly Different Dream newsletter and signing up for the daily RSS feed delivered to your email inbox. You can sign up for the first in the pop up box and the second at the bottom of this page.
Kristin lives with her husband, Todd, and their two children in the Nashville, TN area. As an author and mental health therapist, her greatest passion is walking with others on their journey to deeper emotional, psychological, and spiritual wholeness. As both her children have rare genetic disorders, Kristin especially loves supporting other parents of children with special needs. She hopes that you may find encouragement and support through her two websites and blogs, www.KristinFaithEvans.com and www.SpecialNeedsMomsBlog.com.
Subscribe for Updates from Jolene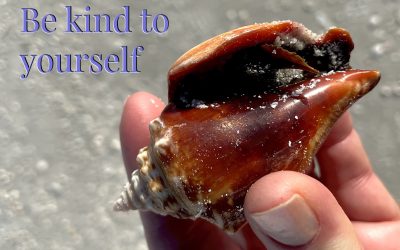 Don't underestimate the importance of self-care for caregivers. Heather Johnson shares her insights in the first of a two-part series.
read more