Extended Family Members Can Use the 5 Love Languages to Encourage Caregiving Parents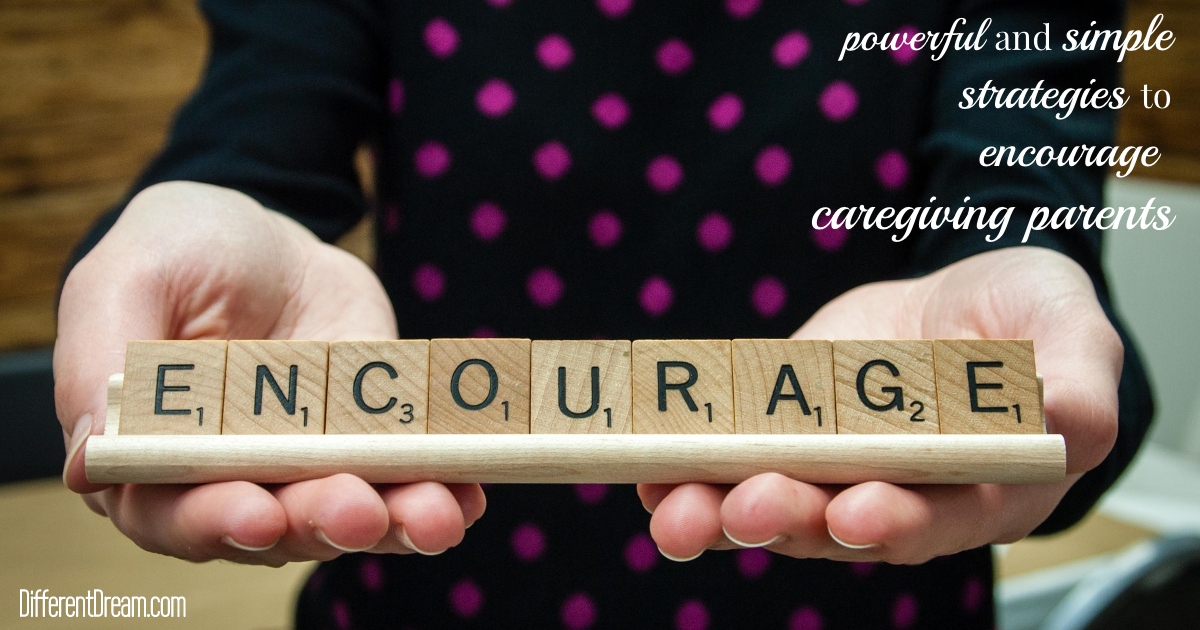 Extended family members can use the 5 love languages to encourage caregiving parents. Sharing Love Abundantly in Special Needs Families: The 5 Love Languages® for Parents Raising Children with Disabilities walks grandparents, siblings, aunts, uncles, cousins, and churches through the process.
The first order of business is to determine the love languages of the members of a family you love. Paper and pencil quizzes for adults, teens, and children are located at the end of Chapter 1 of Sharing Love Abundantly. Online versions are available at www.5lovelanguages.com. With that information in hand, all you need is creativity and intentionality to begin speaking each of the 5 love languages to caregiving parents and their kids.
If your creative juices could use a jump start, check out Chapter 8 of Sharing Love Abundantly. It offers practical strategies about how extended family members can use the 5 love languages to encourage caregiving parents. Here are a few examples:
Words of Affirmation: Send a congratulatory note to a family after the birth of a child with a birth anomaly or medical condition.
Quality Time: Spend a morning or afternoon a week with a caregiving family learning to care for their loved one with special needs. Then arrange to come every few weeks to be with the loved one while the caregivers get away for a few hours.
Gifts: Mail gas cards or grocery cards (anonymously if you wish) to ease the financial burdens many caregiving families deal with every day.
Acts of Service: Make a double batch of your favorite casserole and drop off one pan to a caregiving family you know. (Hint: Do some sleuthing beforehand regarding any dietary restrictions or food allergies so the whole family can enjoy the meal.)
Physical Touch: Provide tactile experiences for the entire family. For example, horseback rides for the family or free childcare while parents go dancing.
For more ideas about how extended family members can use the 5 love languages to encourage caregiving families, check out Sharing Love Abundantly. Every suggestion in the book was provided by parents raising kids with special needs and disabilities. Be assured they will encourage the caregiving family you love in practical and profound ways.
Links to other articles in this series:
The Love Languages and Special Needs Families: A Good Combination
Basic Love Language Concepts to Ease Stress and Increase Joy in Caregiving Families
Threats to Caregiving Marriages and How To Fight Them 
Love Is a Child's First Language
Determining the Love Language of a Child with Special Needs or a Disability 
Ways to Speak Words of Affirmation and Quality Time to Kids with Special Needs 
Ways To Speak Gifts and Acts of Service to Kids with Special Needs 
Speaking Healthy Physical Touch to Kids with Special Needs
Using the Love Languages with Siblings of Kids with Special Needs and Disabilities 
Communicating Your Child's Love Language to Medical Professionals
Do you like what you see at DifferentDream.com? You can receive more great content by subscribing to the monthly Different Dream newsletter and signing up for the daily RSS feed delivered to your email.
Subscribe for Updates from Jolene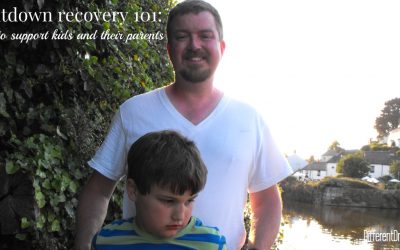 You can begin helping autistic children recover from meltdowns by learning from from one dad's experience as father of a child with autism.
read more