Tips for Raising Kids with Disabilities and Special Needs, Part 2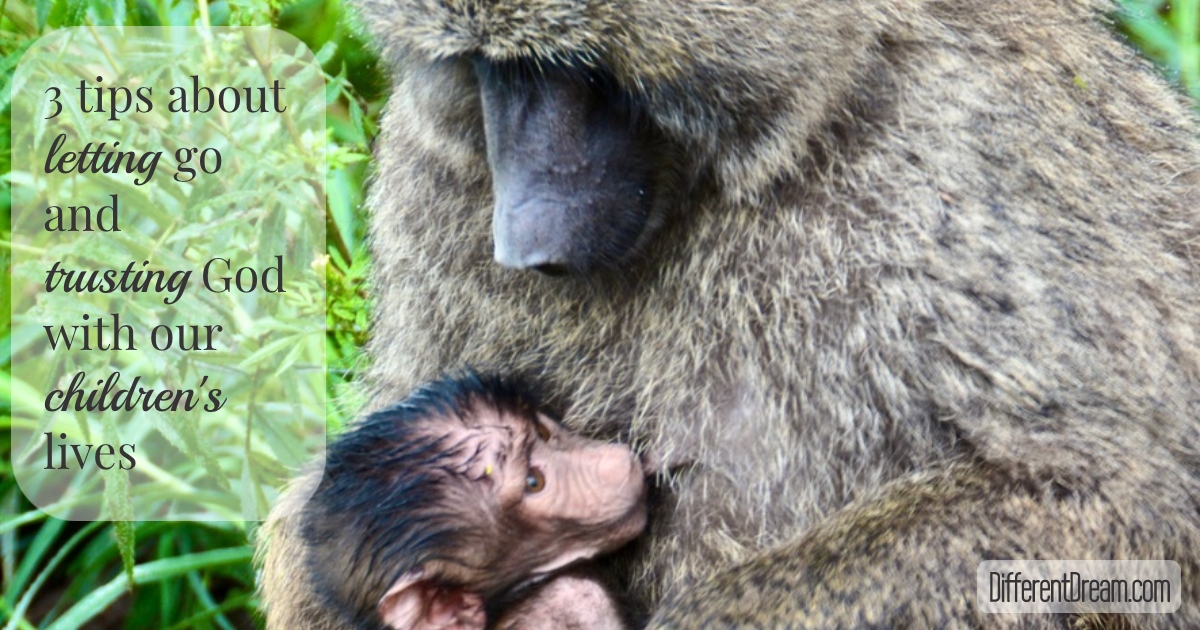 Tips for raising kids with disabilities and special needs can be learned in unexpected places and events. Heather Johnson, mom to three kids with special needs, discovered three tips when from she returned from a once in a lifetime trip with her husband and her elderly father just as the COVID pandemic began. In this post, she shares her final two tips. The first post in this series can be found here.
Tip 2: Know that your current chapter in life is not the end of your story.
We live in a world that's rocked and rolled by the unexpected. As parents of three kids with disabilities who are now adults, we're thankful for God's grace giving us fuel to keep going, to keep hoping. This broken world with all of us broken people is not the end of the story. 
Our family has found strength for the long haul in knowing that God is working all things, even horribly hard things, together for good (Romans 8:28), in his perfect timing. Sometimes we get to see how God is working and other times we don't. For us, we've come to terms with the not knowing and, actually, not knowing has made life more exciting because what we do know is explained in my final tip.
Tip 3: Trust God's promises.
Our Tanzanian guide couldn't promise we'd see the "big five" everyone hopes to see on the same safari—lion, leopard, elephant, cape buffalo, and rhinoceros. Turns out, we did see "the big five". But God has given us more than five big promises that are certainties, not just possibilities.  
We've learned, as a family, that God doesn't give us everything we want, but he promises to give us everything we need. Problem is, when we're close-hearted and tight-fisted, there's no ability to receive. Letting go and opening ourselves to things we've never thought about or hoped for is key to finding how good God is. 
God has changed our minds about what's good—what's worthy to want. And we've witnessed that every "no" answer to prayer paves the way to a "yes" answer that's better. 
Letting go and trusting God isn't always easy. In fact, it feels often like we're dying. Because we are. We're dying to a bit or ourselves that thinks we know best—our hopes, dreams, expectations—and letting God give us something better. 
For I know the plans I have for you, declares the LORD, plans to prosper you and not harm you, plans to give you hope and a future. Jeremiah 29:11
I gave all three of our kids this same "life verse" before we ever met them in that Russian orphanage. I had no idea the same verse would become mine to have and to hold until the end of time. 
You can hold the same promise for yourself. Read it. Memorize it. Write it on an index card and carry it with you like I do. Hold it more tightly than anything else in your life. Because it's God's promise that will never be broken. 
No matter where you are in your parenting journey right now, know this—you're never alone. God knows you and loves you. God will help you through the thunder and crashing during your great migration through this life to a place of peace where you will look back and say you and your loved ones are blessed more than you could have ever imagined. This is a mystery worthy of all our heart, mind, soul, and strength. 
It's a joy to journey with you!
Part 1 of Tips for Raising Kids with Disabilities and Special Needs
Do you like what you see at DifferentDream.com? You can receive more great content by subscribing to the monthly Different Dream newsletter and signing up for the daily RSS feed delivered to your email
Heather MacLaren Johnson and her husband have three kids, all five and under when adopted from Russia. Now 29, 27, and 22, all need regular help with their multiple, permanent, invisible disabilities stemming from prenatal exposure to alcohol (FASD).
Heather has B.S. in Education and a doctorate in Clinical Psychology. She is the author of Grace, Truth, & Time: Facilitating Small Groups That Thrive and has published personal essays in The Wonder Years: 40 Women Over 40 on Aging, Faith, Beauty, and Strength (Kregel Publications) and Your Story Matters: Finding, Writing, and Living the Truth of Your Life (NavPress). She's writing a memoir about her family's journey through hidden disabilities and mental illness to encourage others to greater intimacy with God and each other through times of desolation and lament.
Heather and her husband of 27 years live with two horses, two dogs, two barn cats, and a bunch of silk plants she just dusts. Heather writes and photographs at www.truelifewithgod.com.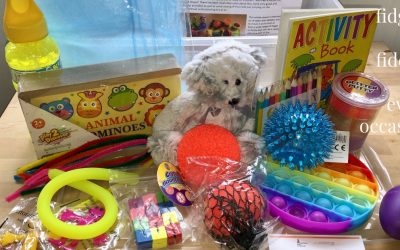 Mark Arnold offers ideas about meeting sensory needs through fidgets and fiddles in this post. Check out these great sensory box additions.
read more