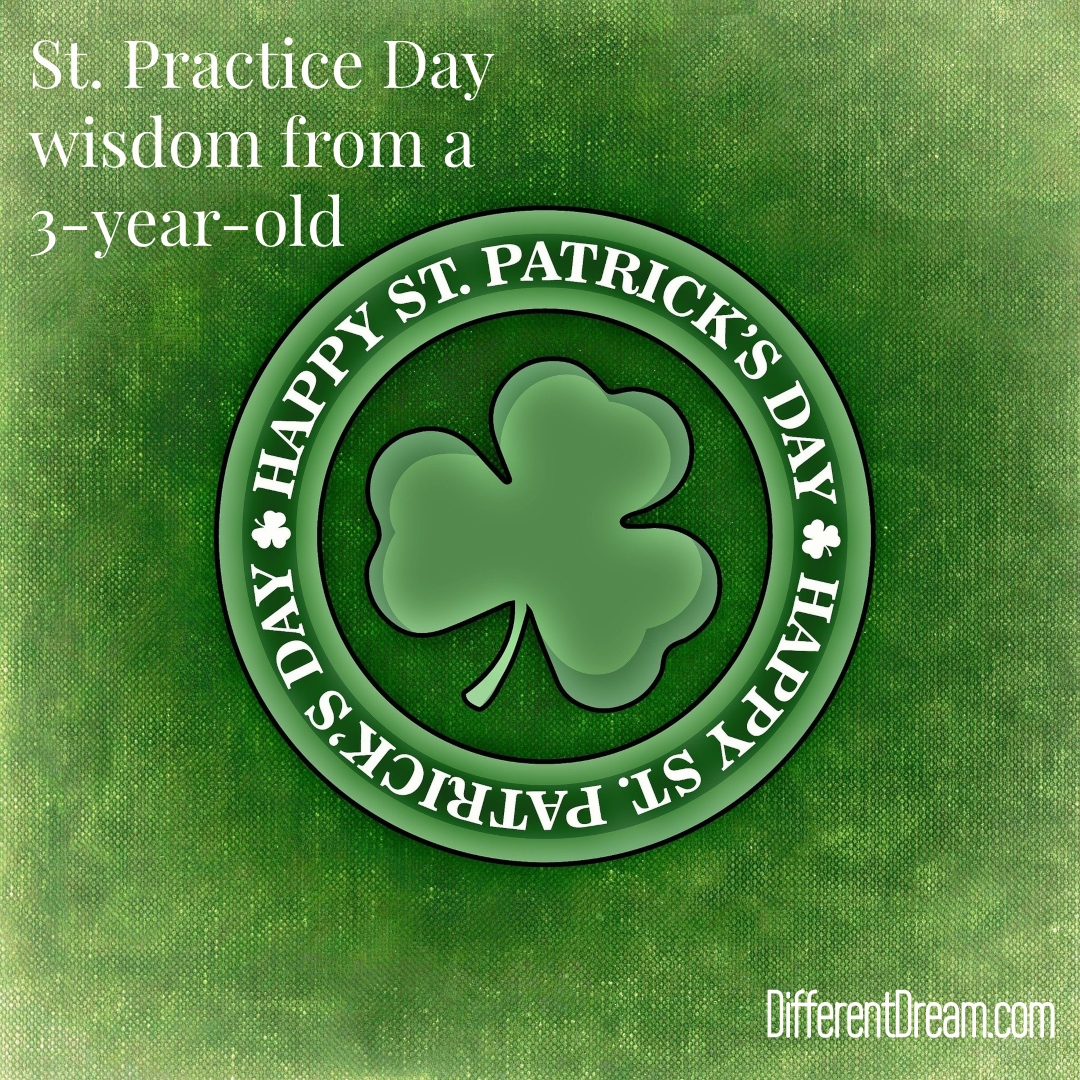 In honor of two important people in my family, Happy St. Patrick's Day! The first person is my maternal grandmother, Josephine Estelle Newell Hess. She was named after her father, Joseph Newell, who immigrated from Ireland to Canada to Iowa where he became a successful farmer. The second person is my three-year-old granddaughter. She can hardly wait for St. Practice Day to arrive.
That's right. She calls it St. Practice Day. 
None of the four adults who live at our house can bear to correct her. In fact, we encourage her to say St. Practice Day at every opportunity. The more she does, the more firmly I believe her pronunciation is an apt metaphor for the past year spent waiting for the pandemic to end and for life to return to something akin to normal, which is taking much longer than most of us anticipated.
Back to St. Practice Day.
Waiting is a huge part of being a writer. For a doer like me, waiting made me crazy when I entered the profession. Sometimes it still does. But not as often as before because I changed the way I think about it. Waiting, I've come to understand, is practice. That perspective has made me view the past 12 months, which decimated my 2020 speaking and book sale income, with a sense of anticipation.
2020 became, at least for me, a St. Practice Year.
There was time to practice writing fiction and find a publisher to launch the West River Mystery Series. There was time to convert teacher training workshops to a virtual format and practice the technology required. There was time to explore the possibility of creating an undergraduate or graduate level education class about trauma in children. Because 2020 was a year of waiting–make that practicing–those 3 ideas are becoming 2021 realities.
I encourage you to reframe the past year, to view it not as a year of waiting, but as a year with time to explore new ideas. To practice new skills. To discover that you're now equipped to do something brand new and unexpected.
What are you waiting for?
Do you like what you see at DifferentDream.com? You can receive more great content by subscribing to the monthly Different Dream newsletter and signing up for the daily RSS feed delivered to your email.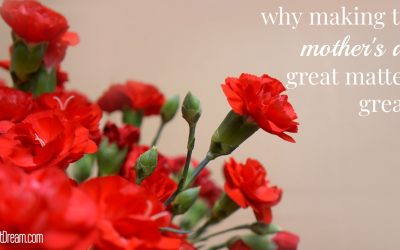 Making every day a great Mother's Day may seem unrealistic but guest blogger Heather Johnson's story explains her commitment to the cause.
read more