Fostering Communication and Connection Between Caregiving Parents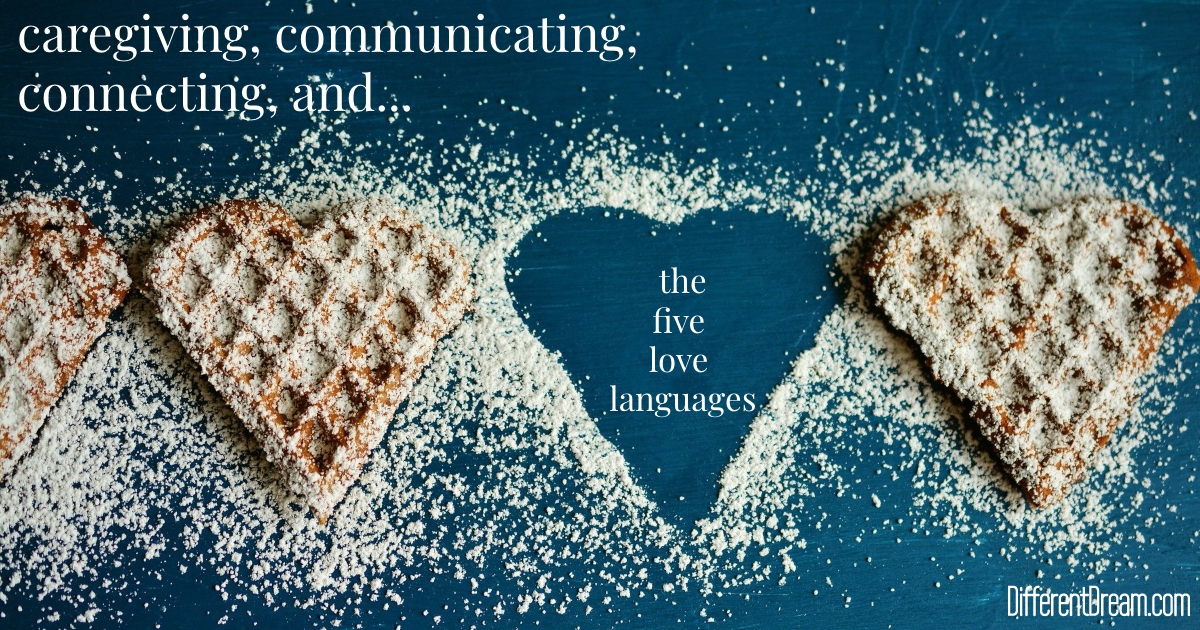 Fostering communication and connection is crucial for parents of kids with special needs and disabilities. Several couples interviewed for Sharing Love Abundantly in Special Needs Families: The 5 Love Languages® for Parents Raising Children with Disabilities said they had to learn to tend to their relationship with one another first in order to meet their kids' needs effectively.
As parents raising kids who require ongoing care, our attention and resources frequently go to our children first. Sometimes that can't be helped. But there's a tendency, as time goes on, to make a habit of paying attention to our kids before our spouses. According to the parents interviewed for Sharing Love Abundantly in Special Needs Families it doesn't have to be that way. They said that the basic love language concepts are tools for fostering communication and connection for these 3 reasons:
The love languages empower couples to make marriage a top priority.

The love languages enhance communicate even in the thick of caregiving.

The love languages make couples more intentional and observant.
To use the love languages, couples first need to learn one another's love language. The easiest way to do so is by taking the free online quiz at 5lovelanguages.com. Once you know each other's love language, you can start to speak it using ideas from Sharing Love Abundantly in Special Needs Families that are tailored for fostering communication and connection between caregiving parents. Here are a few to get you started.
Words of Affirmation. Compliment appearance, write and mail an old-fashioned letter, send encouraging texts or emails throughout the day.
Quality Time. Schedule coffee dates on the deck or by the fireplace, read a book out loud together, play a silly board game.
Gifts. Buy a single slice of dessert to share after the kids are in bed, buy small items at the dollar store, give a gift card to a favorite coffee shop.
Acts of Service. Gas up the car, get up early and pack your spouse's lunch, grocery shop.
Physical Touch. Kiss and hug before going to work, exercise together, hold hands while you pray.
For more ideas like these, check out the book Sharing Love Abundantly in Special Needs Families. For ideas about how use the love languages with your kids who have disabilities and special needs, come back in February for the next post in this series.
Other articles in this series:
The Love Languages and Special Needs Families: A Good Combination
Basic Love Language Concepts to Ease Stress and Increase Joy in Caregiving Families
Threats to Caregiving Marriages and How To Fight Them 
Love Is a Child's First Language
Determining the Love Language of a Child with Special Needs or a Disability 
Ways to Speak Words of Affirmation and Quality Time to Kids with Special Needs
Speaking Healthy Physical Touch to Kids with Special Needs
Using the Love Languages with Siblings of Kids with Special Needs and Disabilities 
Extended Family Members Can Use the Love Languages to Encourage Caregiving Parents
Communicating Your Child's Love Language to Medical Professionals
Do you like what you see at DifferentDream.com? You can receive more great content by subscribing to the monthly Different Dream newsletter and signing up for the daily RSS feed delivered to your email.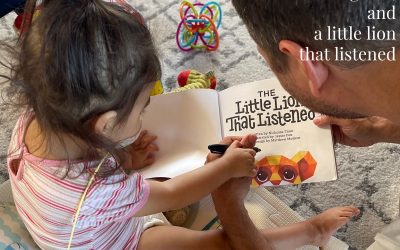 Author Nicolas Tana tells readers about the little girl behind his new children's book, The Little Lion that Listened.
read more