Praying Scripture over Your Child with Special Needs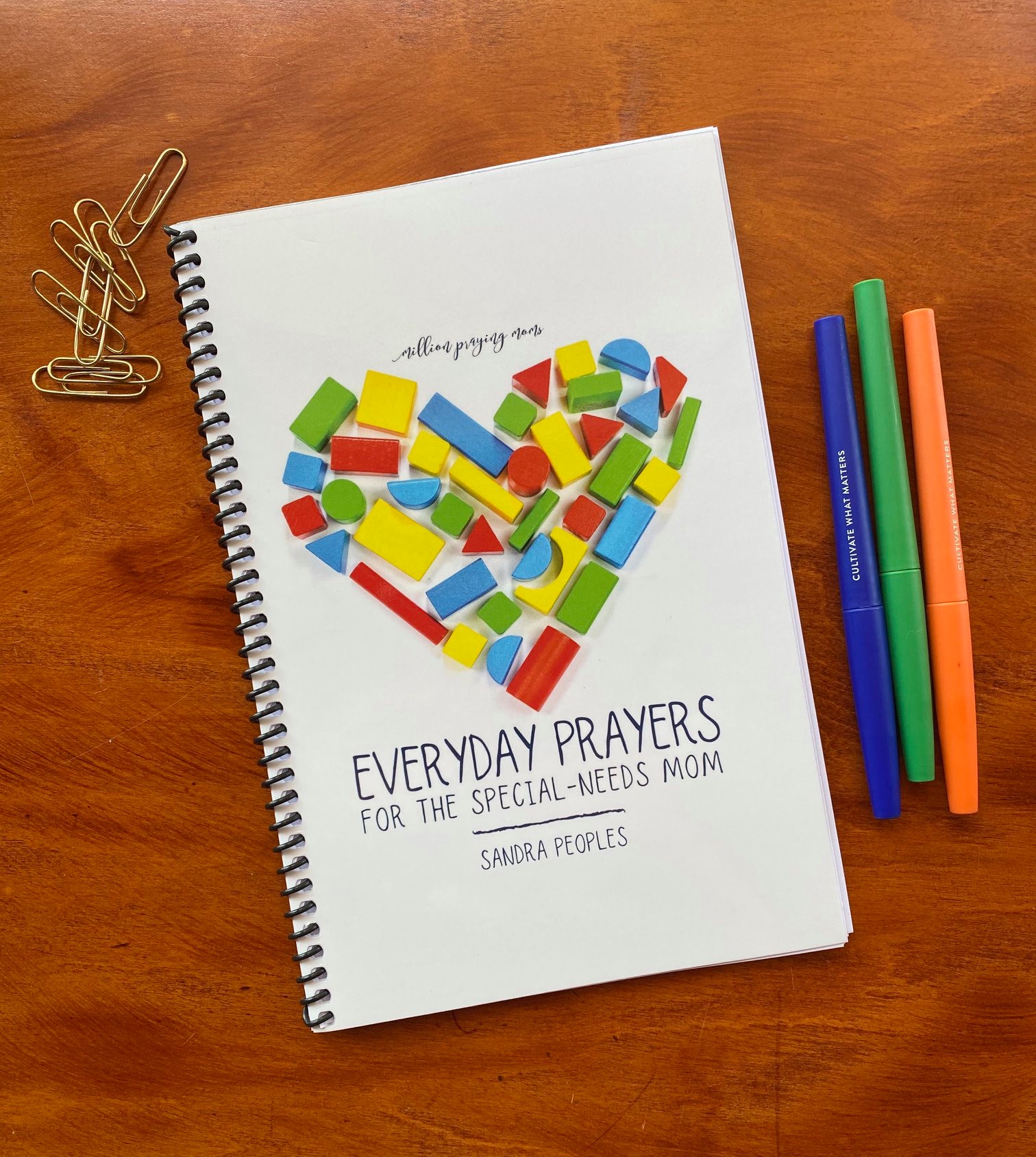 Praying scripture over your child with special needs is important, but we often struggle with how to do it. Today my friend Sandra Peoples explains the resource she created to help us. You can even enter a drawing to win a free copy. 
When my son James was a baby, I searched Scripture for just the right verse to pray over his life. As I would rock and feed him at 2:00 am, I wanted to whisper a verse that he would remember as he grew. One that would be true of him when he was two, twenty-two, and forty-two. After reading and praying, I finally picked a verse.
"And Jesus increased in wisdom and in stature and in favor with God and man." -Luke 2:52
That is exactly what I wanted for him—to grow smarter, stronger, and for God and others to show him favor.
When he was diagnosed with autism in 2010 at age three, this verse became even more important. The truth was he wasn't growing smarter or stronger. At that point he was losing communication skills and was well below average for weight and height. Others weren't showing him favor—he was excluded from friends' birthday parties and kept to himself around others. 
As we struggled with our new role as special-needs parents, juggled doctors, drove to therapies, tried new diets, and learned acronyms, I continued to pray: "God, I'm begging you—help him to grow smarter and stronger. Show favor on him. Cause others to include him, be patient with him, and love him." Night after night. Again and again.
And over the last ten years, I've seen my prayer being answered. He is learning. He is growing. And overall, people are patient and kind with him. So I will continue to pray this verse over James. To ask God for more. To remind myself of what He's done in our lives. To give Him all honor and glory.
Sometimes it can be hard to know how to go about praying for your child with special needs. It can feel overwhelming to list out every worry we have for them and their futures. Or, we can feel like our prayers aren't effective. They aren't being answered the way we wished they were. (If you can relate to that, check out the podcast episode I did a couple weeks ago, An Invitation to Those Who Have Stopped Praying.)
That's why I love praying Scripture over James (and his big brother David too). I say back to God the words He has said to us. God says His Words won't return void, they won't be ineffective. So I can have confidence that praying Scripture aligns with God's purpose for James and my entire family. 
Here are some of my favorite passages to pray:
"For you formed my inward parts; you knitted me together in my mother's womb.

I praise you, for I am fearfully and wonderfully made. Wonderful are your works; my soul knows it very well." Psalm 139:13 & 14

"May the God of hope fill you with all joy and peace in believing, so that by the power of the Holy Spirit you may abound in hope." Romans 15:13

"The lines have fallen for me in pleasant places; indeed I have a beautiful inheritance." Psalm 16:6

"But he said to me, 'My grace is sufficient for you, for my power is made perfect in weakness.' Therefore I will boast all the more gladly of my weaknesses, so that the power of Christ may rest upon me." 2 Corinthians 12:8-10
I think praying Scripture over your child with special needs is so important that I partnered with Million Praying Moms to create a prayer journal for moms of children with special needs. It includes twenty focus verses, prayers that go along with each verse, and reflection questions, plus there's space for you to write what's on your heart as you pray for your children.
You can order your copy today for $10 + $5 shipping by emailing me at sandra@sandrapeoples.com and letting me know how many copies you want, if you want an invoice via PayPal or Venmo, and your address! Or you can enter to win a giveaway copy just for Different Dream readers by leaving a comment below by midnight on Friday, November 20, 2020.
Praying Scripture over our children doesn't just matter in their lives—it changes us as well! Grow closer to God as you lift up what's on your heart in prayer. He answers His children and works out His plan for their good!
Do you like what you see at DifferentDream.com? You can receive more great content by subscribing to the quarterly Different Dream newsletter and signing up for the daily RSS feed delivered to your email inbox. You can sign up for the first in the pop up box and the second at the bottom of this page.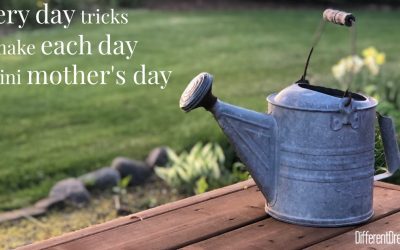 These every day practices go a long way toward making every day a great Mother's Day for moms of kids with special needs and disabilities.
read more