Creating a Joyful 2020 Holiday Season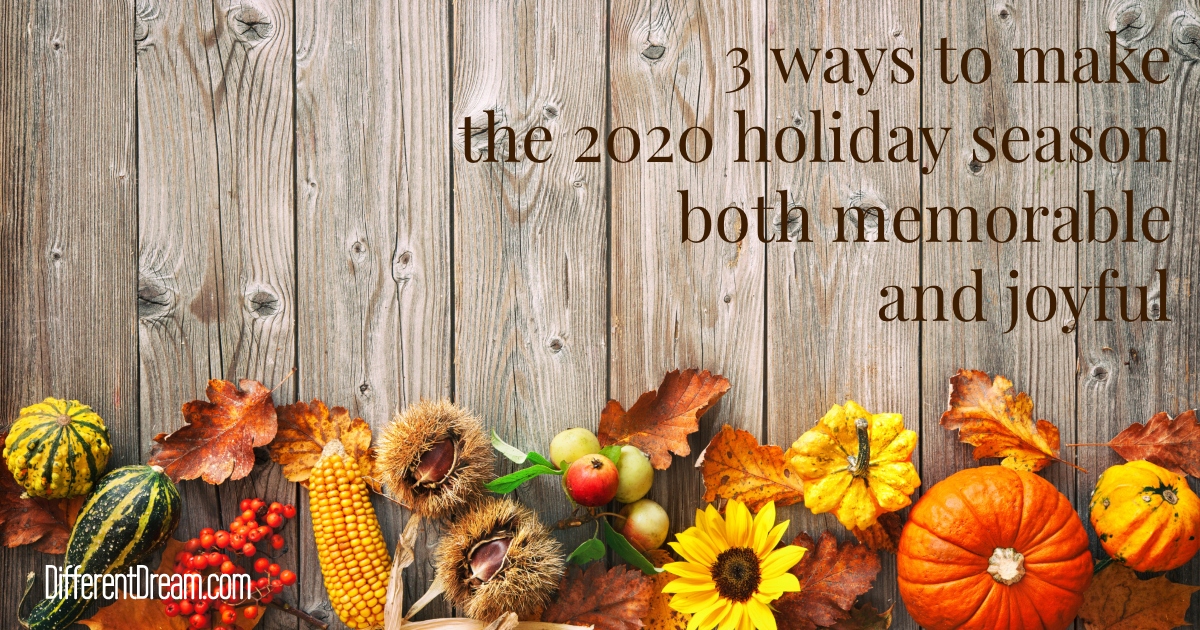 Creating a joyful 2020 holiday season during a pandemic will be challenging but not impossible. Check out guest blogger Jessica Temple's suggestions for a memorable and happy holiday for you and your kids with special needs and disabilities.
"Holidays will be weird," I said to my mother.
"What do you mean?" she asked.
"COVID."
Mom hadn't expected to go the whole year without being able to have the whole family together during any holidays. She was shocked and that got me thinking. As much as we hoped and prayed that the pandemic would be behind us, it is not. What does this mean for the holidays? How can we manage this scenario, and still create a wonderful holiday season?
The first thing to understand is that during this pandemic, our safety needs are not being met. This leads to fear that our security and well-being are at risk. Therefore the first step to creating a joyful 2020 holiday 2020 is to focus on our safety needs. After that the focus can shift to establishing a sense of normalcy, a proper perspective, and intentional mindfulness.
Creating a Joyful 2020 Holiday Season: Safety Needs
For goodness sake, please take care of yourself! This may take the form of fun activities with the family. Or engaging in self-care such as a walk, exercise, eating and sleeping well, listening to music, playing a game, or reading. The more self-care we engage in, the less stressed we are and the happier our family is. Take breaks every day. Remember that children need breaks too, so plan them into their days. Lastly, pace yourself. During the holidays allow yourself to slow down and forgive yourself if things do not go according to plan.
Creating a Joyful 2020 Holiday Season: Normalcy
Stick with the familiar as much as possible to create some sense of normalcy. Keep a comfortable routine. Cook meals similar to those of previous years. Decorate the house as usual. Practice beloved at-home traditions and rituals to make the holidays feel more normal. We are often overloaded and overwhelmed during the holidays even without the stress of COVID. So keep it simple! Try not to over-do it or make elaborate plans. Remember what is important: yourself, family and friends, love, fond memories, and good health. Focus on that rather than purchasing elaborate gifts or stressing about how to see distant family members.
Creating a Joyful 2020 Holiday Season: Perspective
We need to keep a proper perspective during the upcoming holiday season. Collaborate with your immediate family about what COVID safety measures are comfortable for you. Many children with special needs are at a higher risk for complications from the disease. We need to protect them and ourselves. This may mean no visits or setting necessary boundaries with families coming from afar. You might have a Zoom holiday or a socially distanced meal outside if you live in a warmer climate. Limitations of the pandemic mean we can't run on automatic. We need to stop, think, plan, and adapt. Think about what you want your family to remember and hold dear 20 years in the future and be open to change. Perhaps this is a time to incorporate what you and your children love into new, fun, and manageable traditions.
Creating a Joyful 2020 Holiday Season: Mindfulness
Principles of mindfulness are key to a happy life. We can choose to focus on the joyous and the positive in each day and to create small moments of joy: snuggles with the kids, driving to see Christmas lights, playing in the snow, cooking together, watching a favorite movie, playing games, or anything that makes your family happy. We are all struggling. We cannot perform perfectly. When things don't go as hoped, we need to practice compassion, view ourselves or our children with understanding and kindness. This can improve the moment and the season instantly. The 2020 holiday season will look different than ever before, but it may be our best one yet!
Do you like what you see at DifferentDream.com? You can receive more great content by subscribing to the monthly Different Dream newsletter and signing up for the daily RSS feed delivered to your email inbox. You can sign up for the first in the pop up box and the second at the bottom of this page.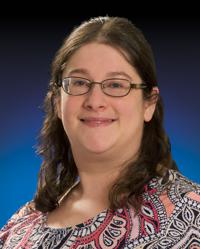 Jessica Temple, PsyD, ABPP-CN, is a board-certified adult clinical neuropsychologist. She has two children who have special needs. She and her husband, Lewis, host a podcast called Thriving in The Midst of Chaos, where they talk about all aspects of special needs including getting a diagnosis and treatment, self-care, relationships, transitioning to adulthood, school, and finances. They created Thriving in The Midst of Chaos to offer support to others in the special needs world as well as to provide an easy way to find the most useful resources. They aim to share helpful resources with others, advocate for improvement, change in the special needs world, and offer a different perspective on parenting.    To find out more about how Jessica's work can help you, contact her at fubarpod@gmail.com or @midstofchaospod on all social media platforms.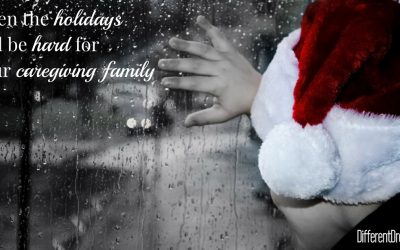 The holiday season can be hard for caregiving families. They can become a little less difficult by looking for pockets of joy.
read more