The Special Needs Lord's Prayer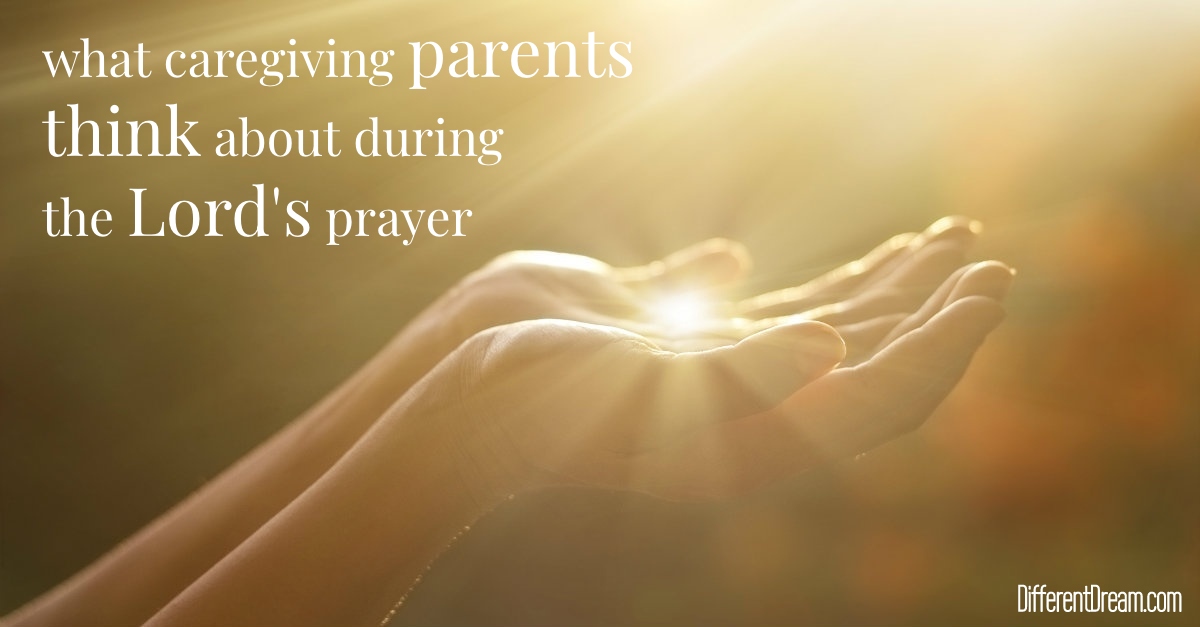 The special needs Lord's prayer came together for Mark Arnold on a Sunday morning when he attended virtual church with his son James. Here's the fruit of his musings and his labor.
As I watched church on Zoom Sunday morning, enjoying the opportunity to relax and be in the congregation for a change, we reached the part of the service that is so well known that the words don't need to be provided–the Lord's Prayer.
As I spoke these oh so familiar words last Sunday, speaking these o-so-familiar words, I thought of them in the context of parenting a child with special needs. Since then, I've created my version of the special needs Lord's Prayer. I hope you find it helpful!
Our Father in heaven. It's great to call you Father! My son can say Daddy. It's one of the few words he can say, and it melts my heart. Is that what happens when I say Father to you? I think it is, because you love me even more than I love my son, and that's a lot!
allowed be your name. Hallowed means holy, sacred, and yet you clear up when I make a mess, which is often. Parenting a child with special needs, I know what that's like and how it sometimes feels. But you clean me up and sort me out time and time again. Never minding. Always loving.
Your kingdom come. Sometimes, there's a beautiful look on my son's face as we pray. Or a light in his eyes as I sing Jesus loves me, this I know to him. He joins in with Yes! Jesus loves me, and I glimpse heaven as your Holy Spirit ministers to him. Thank you!
Your will be done, on earth as in heaven. However you want to work in and through us to share your will with others, we want that too. Lord, use the journey we are on, the good and the challenging stuff, to help, support and inspire others.  Let us always serve you.
Give us today our daily bread. Our daily bread is everything that sustains us. It includes more than food–the joys, the delights, the thrills of special needs parenting. It fills us and nourishing our minds, bodies and souls for hard days. It gives us reserves to draw upon. You always give us what we need and more.
Forgive us our sins. So many times we say, think and do things we shouldn't. When we walk into a poo smeared room and swear before we can stop ourselves. When we are so tired that we just sink into self-pity and ask why me?
As we forgive those who sin against us. This can be so hard! But we must forgive the person who sneers at our child during a meltdown. The person who offers opinions on our parenting ability. The social worker who says our respite care had to be cancelled. Those who take away needed financial support. If we don't forgive, bitterness and resentment fills the void.  If we do forgive, we are released from negative, life-draining emotions and filled with God's grace and love.
Lead us not into temptation. Being tempted is so easy. To be economical with the truth when filling in financial support applications. To find comfort and temporary satisfaction in unhealthy or inappropriate ways. To say what we think about people and their opinions when they just don't get our lives.
But deliver us from evil. Save us from the lack of forgiveness we harbor. From the temptation we fall into. From giving the enemy any power over us; especially from using our families and children with special needs to get to us.
For the kingdom, the power, and the glory are yours. We pray that you give us what we need. Equip us to serve you and others and to give honor and glory to you and your kingdom. Use our life journeys, our family experiences, our passions, our knowledge to the benefit of others. It's all yours. All for you.
Now and for ever. Eternity has started. New life has begun. Help us not to waste a second but to make it all count.
Amen. As James is able to say–Amen!
Do you like what you see at DifferentDream.com? You can receive more great content by subscribing to the monthly Different Dream newsletter and signing up for the daily RSS feed delivered to your email inbox. You can sign up for the first in the pop up box and the second at the bottom of this page.
Mark Arnold is the Additional Needs Ministry Director at Urban Saints, a leading national Christian children's and youth organization. He is co-founder of the Additional Needs Alliance, a national and international advocate for children and young people with additional needs or disabilities. Mark is a Churches for All and Living Fully Network partner, a member of the Council for Disabled Children and the European Disability Network. He writes an additional needs column for Premier Youth and Children's Work (YCW) magazine and blogs at The Additional Needs Blogfather. He is father to James, who has autism spectrum condition, associated learning disability, and epilepsy. To find out more about how Mark's work can help you, contact him at: marnold@urbansaints.org or @Mark_J_Arnold.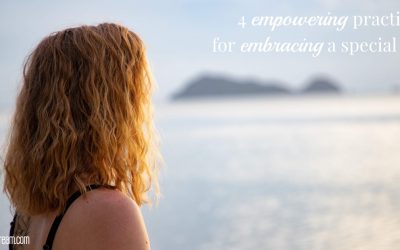 For parents of kids with disabilities, learning to embrace a special life is important but not easy. These 4 empowering practices can help.
read more