Called To Be Creative: How To Ignite Your Creativity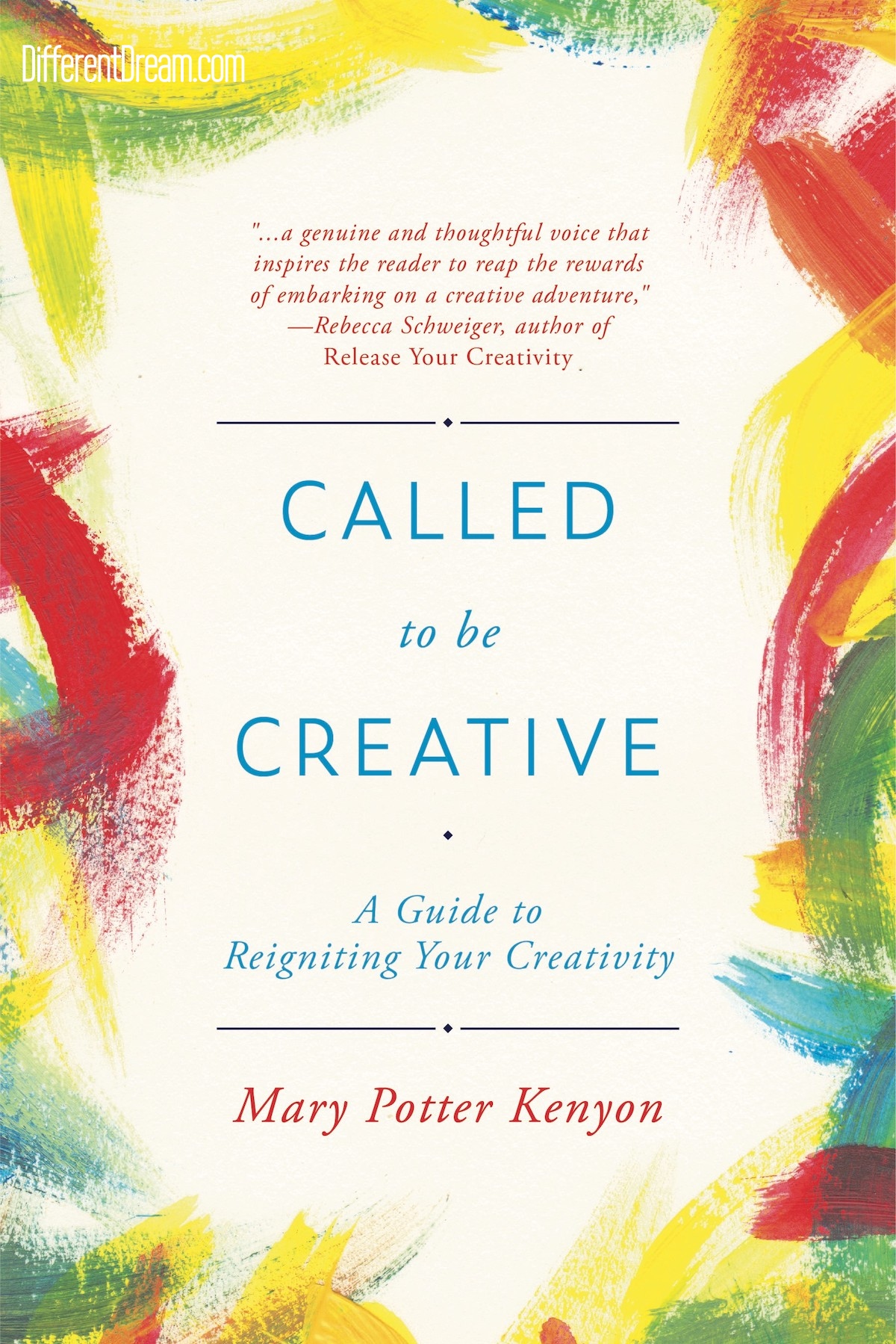 Called To Be Creative, Mary Kenyon Potter's latest book speaks directly into the hearts of caregiving parents. Though none of her eight children have special needs and disabilities, she knows what it means to be overwhelmed and constantly stretched thin. She also knows how creative endeavors can lower stress and breathe life into ordinary days. In this post she offers 5 tips found in Called To Be Creative that caregivers can implement to reignite their creativity.
If you think creativity is for a chosen few, think again. Our Creator designed each of us to create. Scientific research supports this. According to the latest findings of neuroscience and psychology we are all wired for creating, and everyday life presents endless opportunities to express it.
Not only that but creating is good for us. In 2010 the American Journal of Public Health analyzed more than 100 studies that revealed practicing various forms of art improved medical outcomes and reduced depression, stress, and anxiety.
For years I struggled for the solitude and idleness that is conducive for someone who feels called to be creative. As a homeschooling mother of eight children, I'd immersed myself in a style of mothering that consumed my time and energy, much like my mother before me. Yet, despite raising ten children in abject poverty, Mom had been an example of incorporating creativity into everything she did; from canning garden produce to creating hand-stitched quilts, wall-hangings and woven rag rugs, and conducting a home business selling her paintings and woodcarvings.
When I abandoned pursuing a master's degree to stay home with my growing family in 1988, I instinctively knew I'd need to pursue some creative endeavor to maintain a semblance of self and sanity. I chose writing, practicing the craft with a fervor that bordered on desperation. I'd write before children were awake and again that evening, writing by the glow of a nightlight next to a child's bed as they fell asleep. My determination paid off: my first book was born in 1996, the same year as my sixth child. My seventh was released this year. If I'd waited until my children left home, I'd still be waiting; my youngest is seventeen.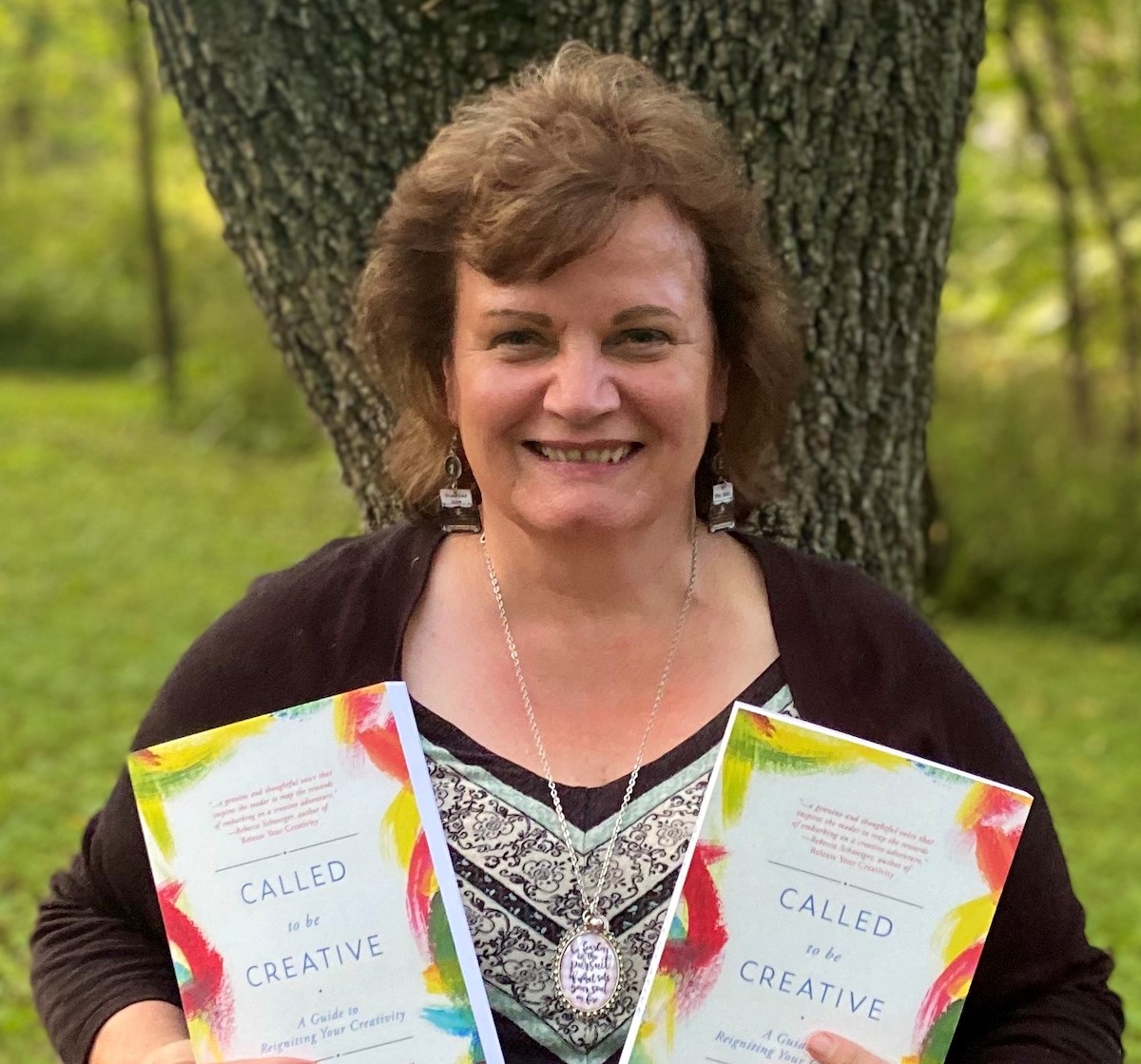 If you'd like to reignite your creative self, here are five ideas from Called To Be Creative to get you started:
Redefine your definition of creativity. Being creative isn't about producing a museum-worthy painting. It can be as simple as discovering innovative ways to use an abundance of zucchini from the garden, or artfully arranging photos on a scrapbook page. Creativity means thinking outside of the box to look at unique ways of doing things. 
Look to your childhood interests. Maybe it's been so long since you've taken time for yourself, you've lost sight of your passions. What were you drawn to as a child? Spending time outdoors? Doodling? What activities did you get lost in? How can you replicate those in your adult world?
Allow yourself to fail. If you haven't written or painted for thirty years, your initial attempts might not look very good. That's okay. There is inherent value in the attempt and you'll only get better as you practice.
Involve your family. Whether it's rediscovering the lost art of baking or canning, drawing on your sidewalk with chalk, making construction paper hearts for your windows, or identifying plants on nature walks, there are creative endeavors you can pursue as a family.
Make (or take) the time. Creative space doesn't magically appear in a busy life. If we wait until the timing is perfect to embark on a creative adventure, it could be a long wait. Enlist your spouse to take over house and childcare for a morning while you gift yourself with creative time. Make sure to reciprocate. Trade childcare hours with another parent. Schedule creative time and write it on your calendar like you would a doctor's appointment. It's that important.
Then watch what happens. Creativity begets more creativity, and before you know it, your life becomes the masterpiece God intended.
Do you like what you see at DifferentDream.com? You can receive more great content by subscribing to the monthly Different Dream newsletter and signing up for the daily RSS feed delivered to your email inbox. You can sign up for the first in the pop up box and the second at the bottom of this page.
Mary Potter Kenyon lives a creative life in Dubuque, Iowa, where she lives with her youngest daughter and works as Program Coordinator for Shalom Spirituality Center. Mary is widely published in newspapers, magazines and anthologies, and the author of seven books, including the newly released Called to Be Creative: A Guide to Reigniting Your Creativity. Learn more about Mary at www.marypotterkenyon.com.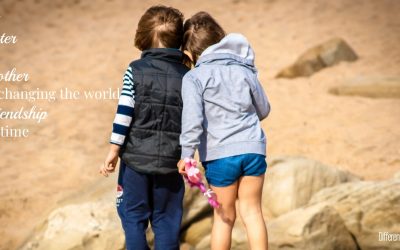 Friend in Me was created for kids with disabilities who would like to have friends their own age. Here's how the kids in your life can get involved.
read more