My Great Love Languages Adventure Began One Year Ago This Week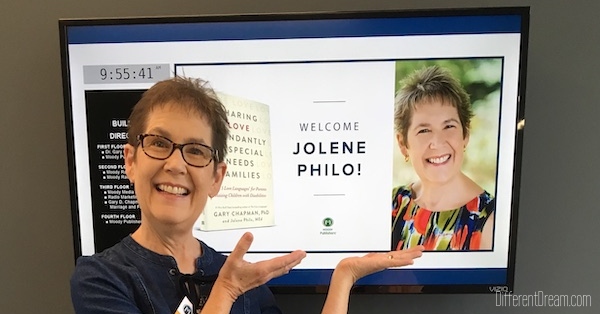 My great love languages adventure began one year ago this week when I boarded a train bound for the Windy City.
All by myself.
That's right.This small town woman spent several days in Chicago after being invited by the publisher of Sharing Love Abundantly in Special Needs Families: The 5 Love Languages® for Parents Raising Children with Disabilities which they released on August 6, 2019.
Caregiving families loved the book.
My great love languages adventure didn't end that week. I was invited to speak at special needs conferences and at churches about how parents could adapt the love languages for their children with disabilities. Radio stations and podcasters asked for more interviews. Parents signed up for book studies. They sent emails about how helpful the book was.
It was wonderful.
Because I raised a child with special needs. I know families like ours desperately need the encouragement and practical tools found in Sharing Love Abundantly as they care for loved ones. To know that the book was reaching the parents it was written for was deeply satisfying.
Then the coronavirus hit.
Parents had to figure out how to do school at home and shelter in place. COVID-19 was the only thing radio shows and podcasts talked about for months.
It was a weird time.
It's still a weird time, and what Sharing Love Abundantly has to offer caregiving families is as vital as ever. While this small town woman can't board a train for Chicago to promote the first anniversary of the book's release, I'm determined to do what I can.
Starting with a book give away.
To enter the drawing for a free book, leave a comment below about how you plan to use it–for your family, as a gift to a friend, to donate to a public library or to your church. Just leave your comment by midnight on September 3. To sweeten the deal, I'll give away a free book for every 10 people who enter.
How's that for an anniversary celebration?
My great love languages adventure began with a trip to Chicago one year ago this week. Despite the pandemic, the adventure is not not over. Not by a long shot. I have anything to do with it, the adventure won't end in my lifetime. Because I raised a child with special needs. My desire is to support families like ours. I'm going to do whatever it takes to make that happen.
Coronavirus be damned.
Do you like what you see at DifferentDream.com? You can receive more great content by subscribing to the monthly Different Dream newsletter and signing up for the daily RSS feed delivered to your email inbox. You can sign up for the first in the pop up box and the second at the bottom of this page.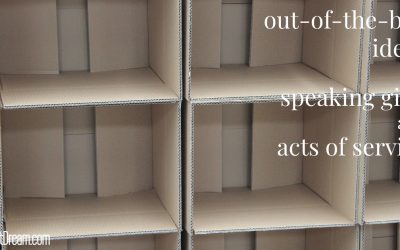 Ways to speak gifts and acts of service to kids with special needs and disabilities are plentiful. This post offers some creative ones!
read more