Jesus, Kids with Special Needs, and their Parents, Part 3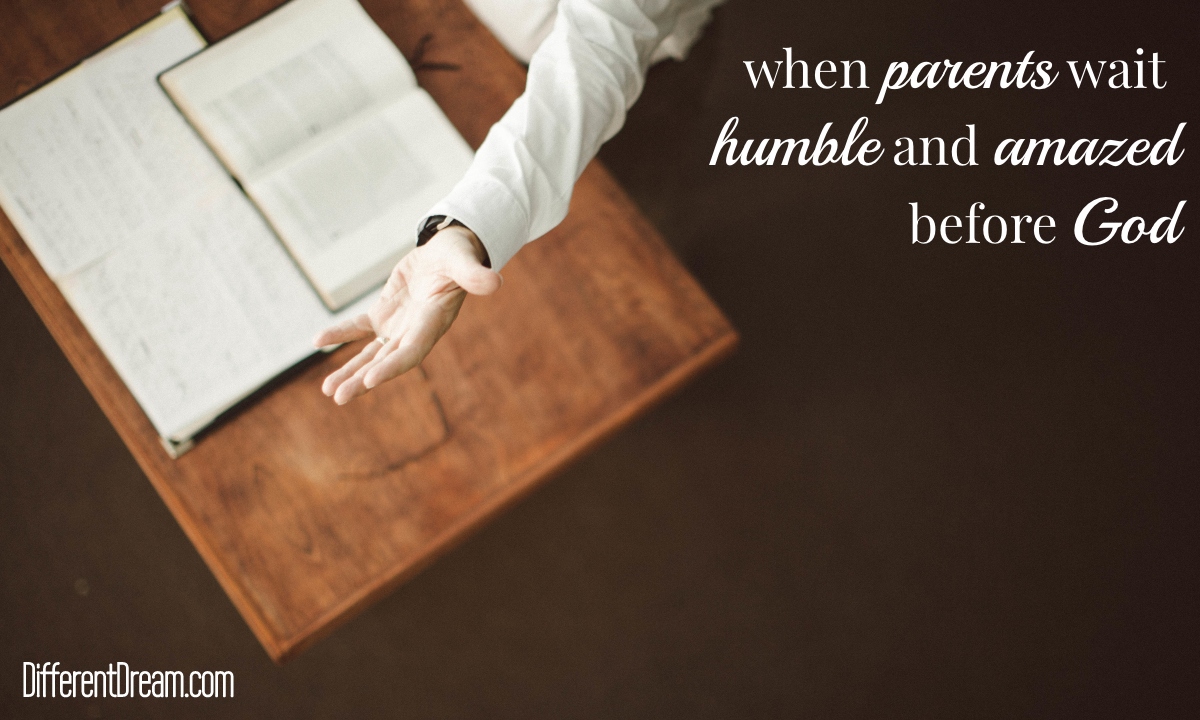 Jesus, kids with special needs, and their parents were treated compassionately by Jesus. What Jesus said to their has value for our families today. In part 3 of Mark Arnold's series about Jesus, kids with special needs, he examines lessons we can learn from the story of Jesus bringing Jairus' daughter back to life.
What Happened in the Story
The story of Jarius and his daughter is recorded in Matthew 9, Mark 5, and Luke 8. Jarius is a synagogue leader who begs Jesus to help his daughter who is dying. Jesus agrees to come but is interrupted on the way by the woman who had a condition that made her bleed. Members of Jairus' household then arrive and say the girl is dead. Jesus continues on his way to Jarius' house and finds a commotion of grieving people. Jesus says the girl is not dead, but sleeping. Everyone other than the girl's parents and his disciples laugh at him. Jesus takes the parents and three disciples into the girl's room. He commands her to get up, and to the astonishment of everyone and the delight of her parents, she does!
How the Parents Reacted
Begging and pleading: The father is a synagogue leader, a man of authority. Yet he humbles himself by kneeling before Jesus and begging him to help his daughter.
Faithful, believing: Jarius believes that Jesus can save his daughter, healing her by putting his hands on her.
Devastated: The death of his daughter must have been a hammer blow to her father. He surely was filled with grief. He must have questioned whether the outcome would have been different if Jesus had gone straight to his home.
Amazed: Jesus isn't put off by this news or the people who laughed at him. Instead, he raised the girl from the dead. Her parents must have been filled with wonder and amazement!
What We Can Learn from Jesus, Kids with Special Needs, and their Parents
This account should lead us to ask questions of ourselves. Can our pride get in the way of bringing our children into God's presence? Do we humble ourselves as the synagogue leader did? Do we have faith, truly believing that God will hear and respond to our prayers? How do we behave when God doesn't respond to our prayers as expected? Are we astonished?
God might not always give the answer we want. Jairus certainly didn't initially, but he kept believing and trusting, even when others were mocking Jesus.
When Mark returns with the fourth installment in this series about what we can learn from gospel accounts of Jesus, kids with special needs, and their parents, he'll look at the healing of a Gentile woman's demon-possessed daughter. Now that will be interesting!
Do you like what you see at DifferentDream.com? You can receive more great content by subscribing to the monthly Different Dream newsletter and signing up for the daily RSS feed delivered to your email inbox. You can sign up for the first in the pop up box and the second at the bottom of this page.
Mark Arnold is the Additional Needs Ministry Director at Urban Saints, a leading national Christian children's and youth organization. He is co-founder of the Additional Needs Alliance, a national and international advocate for children and young people with additional needs or disabilities. Mark is a Churches for All and Living Fully Network partner, a member of the Council for Disabled Children and the European Disability Network. He writes an additional needs column for Premier Youth and Children's Work (YCW) magazine and blogs at The Additional Needs Blogfather. He is father to James, who has autism spectrum condition, associated learning disability, and epilepsy. To find out more about how Mark's work can help you, contact him at: marnold@urbansaints.org or @Mark_J_Arnold.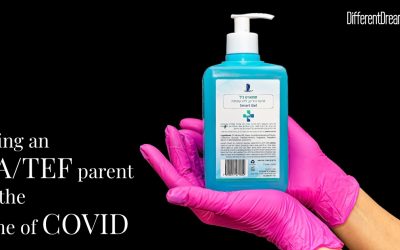 Is it easier or worse to be an EA/TEF parent in the time of COVID? Nanette Lerner answers that question for EA/TEF Awareness Month 2021.
read more