Combatting Compassion Fatigue: Easy and Effective Strategies, Part 3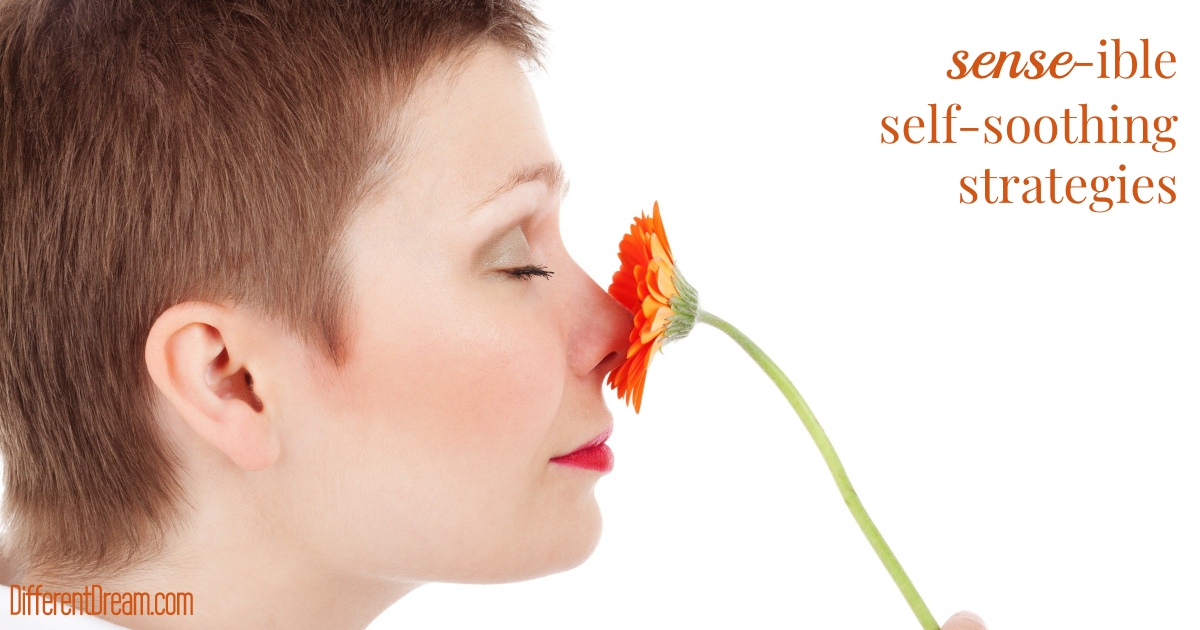 Combatting compassion fatigue requires time and efforts, commodities often in short supply for parents raising children with significant disabilities and special needs. In this series Jessica Temple, a clinical neuropsychologist and mom of two children with special needs has previously shared a couple techniques. In Part 1, she showed how to practice mindfulness. In Part 2, she explained a strategy called IMPROVE. Today in Part 3, she describes simple and delectable self-soothing tips that I can't wait to try for myself!
When our children are having a terrible time or are in the throes of a meltdown, we help them find ways to self-soothe. We need to do that for ourselves as well. On your worst days, when you feel like you are about to have a meltdown, when things are too much for you use these techniques. Even if those days are every day. To self-soothe we use our five senses.
Vision
Find something calm, beautiful, or soothing to look at. In an ideal world, this could be a drive around town or a walk in a park. When that is not an option, focus on things inside your home–a lovely piece of art or the flame on a candle, a book with beautiful pictures, YouTube videos of exotic locations, or doGoogle image search for pretty pictures. Give yourself a few minutes to look and just be.
Hearing
Listen to your favorite song. Or consider relaxing music like jazz or classical. Listen to your favorite, no-stress podcast. Listen to the wind. Listen to your pet bark, meow, or squeak. Listen to a child laugh or a baby coo. Listen to sounds of the ocean, rainfall, or another nature sound on your phone or white noise machine.
Smell
Notice pleasant smells in your home. Focus on the smell of breakfast or bread being made. Focus on the smell of flowers in your neighborhood. Sniff a scented candle or essential oil such as lavender, lemon, or mint.
Taste
Pick a food that you love, then taste every single morsel of it. Eat slowly and savor. Or taste a delicious drink, such as hot chocolate, a special wine, or a delicious tea.
Touch
Use scented lotion on your hands and feet. Run your hands over a soft blanket or sweater. Let your head rest on a comfortable pillow, or let your body sink into your bed. Feel the water run over your body in the bath or shower. Snuggle your child, your significant other, or your fur baby.
Although compassion fatigue packs a big punch, these strong and useful tools can reduce it and improve our wellbeing. Each of these strategies work best when done regularly. I recommend picking a few strategies and sprinkling them in throughout the day. Most can be done in 1-3 minutes, and they will impact on your mood. Remember to engage in mindfulness often during the day without stressing yourself out. By doing so you will reduce the stress of the day and lighten painful emotions.
Do you like what you see at DifferentDream.com? You can receive more great content by subscribing to the monthly Different Dream newsletter and signing up for the daily RSS feed delivered to your email inbox. You can sign up for the first in the pop up box and the second at the bottom of this page.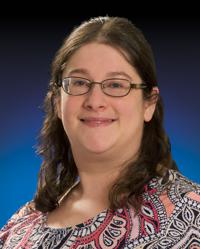 Jessica Temple, PsyD, ABPP-CN, is a board-certified adult clinical neuropsychologist. She has two children who have special needs. She and her husband, Lewis, host a podcast called Thriving in The Midst of Chaos, where they talk about all aspects of special needs including getting a diagnosis and treatment, self-care, relationships, transitioning to adulthood, school, and finances. They created Thriving in The Midst of Chaos to offer support to others in the special needs world as well as to provide an easy way to find the most useful resources. They aim to share helpful resources with others, advocate for improvement, change in the special needs world, and offer a different perspective on parenting.    To find out more about how Jessica's work can help you, contact her at fubarpod@gmail.com or @midstofchaospod on all social media platforms.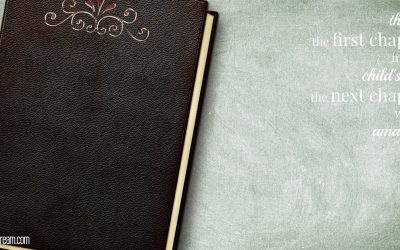 Cori Welch wants each parent to know that EA/TEF repair is one chapter in your child's life, and she shares tips that got her through it.
read more