In the Little Town Where I Once Lived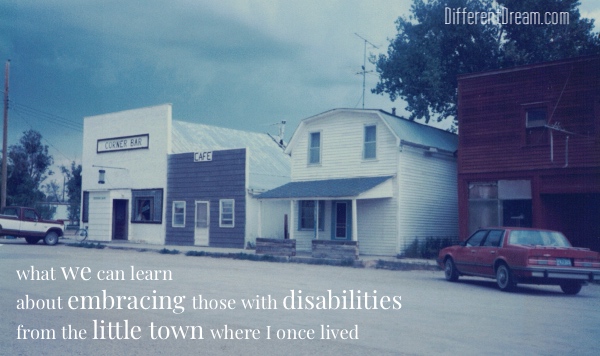 In the little town where I once lived, people with disabilities contributed to the community in significant ways. The woman who ran the switchboard, one of the two remaining in the United States in 1977, had been the first baby to receive a cleft lip and palate repair at Mayo Clinic. The repair was not elegant, she was hard to understand, yet she ran the switchboard day and night with skill and dedication. 
Her husband, with whom she owned the local phone company, repaired the lines. No small feat because the lines connected not only the homes of the 92 people in town, but also those of ranchers scattered throughout the short grass prairie in western South Dakota. He was highly skilled, climbing telephone poles to restore service without hesitation even though he had been blinded in a fireworks explosion when he was a boy.
My husband and I had been married 10 months when we moved there. We stayed several years before returning to Iowa in 1985. Visits to the little town where I once lived are few and far between because it takes so long to get there. But that tiny community comes to mind often. I think about why it valued people with disabilities. The town's inclusivity extended beyond the owners of the phone company. It embraced a man with developmental delays who worked as a hired hand for ranchers, and many other citizens with mental and physical conditions.
To read the rest of In the Little Town Where I Once Lived, visit the Joni & Friends blog.
Do you like what you see at DifferentDream.com? You can receive more great content by subscribing to the monthly Different Dream newsletter and signing up for the daily RSS feed delivered to your email inbox. You can sign up for the first in the pop up box and the second at the bottom of this page.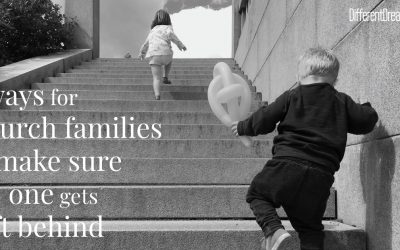 These 5 tips can help children and youth workers ensure that church family means no one gets left behind as building programs open up again.
read more