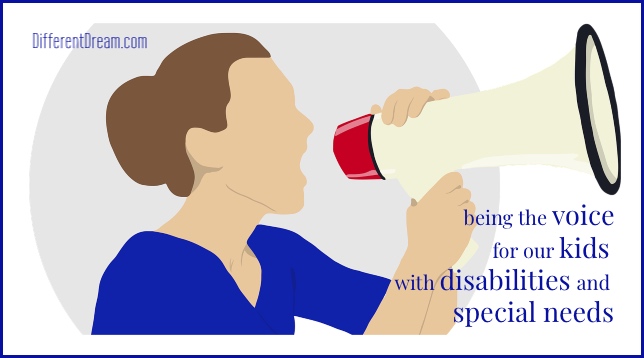 Being my child's voice after he was born in 1982 was difficult. But it was nothing compared to Trish Schaeffer's advocacy to get the wheelchair her son needs. Read on to discover what keeps her going.
Being my child's voice when everyday problems arise as the parent of a boy with disabilities is a journey. I have so much chaos going on any given day and come out of it wiser and more tired. 
But does that stop me from being my child's voice again and again? 
No. It will never stop me or you from giving children the best we can. I'm not alone in this and neither are you. The problem I loathe the most is trying to get my child the adaptive equipment he needs. In this day it's a long waiting game matched with a battle of wits and a will to win. 
The battle is with the insurance companies and the medical equipment companies. I get that nothing happens over night or in a month. 
But why does it feel like a hostage negotiation and an uphill battle of over a year? Do they want to break me? Drive me insane? 
Being my child's voice meant putting in a request and year and six months ago to get   him a wheelchair when he grew out of his old one. I am waiting as the company has not even submitted it to the insurance for pre authorization. Put on top of that I've made a phone call at least every week since, and have not even gotten a call back on the status of his order. 
Now he is too big for his old chair and cannot start school without the new one we should have had over a year ago. 
I have lost my mind and sleep over the whole ordeal and even hurt my back because of the fact that I now have to carry him at fifty pound because of not fitting in his old wheels. 
How much longer can this battle go on? It's a test of wills at this point. First the battles for insurance to pay for it. Then the medical company has dropped the ball for a year. And today I found out I may have to battle the insurance company again because the old paperwork expired.
Despite it all I will continue to fight for my son's new chair and endure back pain for him. He is worth it all. 
I hope that someday insurance and companies will change with the companies, and it becomes easier for kids to get medical equipment. Until then I will continue being my child's voice and make do with odd adaptations for my son. 
Like pool noodles under his fitted sheet to keep him positioned at night.

 

Or a shade cover from an old tricycle attached to his wheels for sunny days.

 

Or old yoga mats or nap mats to change him on public bathroom floors when there's nowhere else to go.

 

The simple fact is that I get it, you get it, we all get it. We lose our minds and the will to fight, but we keep going because it's for our children. When people say that a special needs parent has the patience of a saint, is very true. We wait…and wait…and wait…and wait….with patience, grace, a sanity check of two, and maybe an adult beverage. Then we wait some more.

 
I may still be waiting for my son's wheels when you read this. You may be waiting for something, too. If you feel you you cannot wait any longer, contact the Better Business Bureau. Contact a community outreach program like Easter Seals and see if you can borrow adaptive equipment. Check with your school or a veteran's or children's hospital and see if they have any leads for you. Contact your city, state, or national representatives and about new bills to make equipment more accessible. Talk to anyone who will listen and don't feel afraid to share your story or opinion.
You have a voice and you are your child's voice. I have a voice and am being my child's voice. It's up to us to be sure our children are heard. 
Do you like what you see at DifferentDream.com? You can receive more great content by subscribing to the monthly Different Dream newsletter and signing up for the daily RSS feed delivered to your email inbox. You can sign up for the first in the pop up box and the second at the bottom of this page.
Trish Shaeffer is the mom of 3 active boys with special needs. She's a peer supporter for Parent to Parent and volunteers with the United Cerebral Palsy Network, Special Olympics, and the United Way. She's also an equine volunteer at Leg Up Farm. She's married to her best friend and biggest supporter, Chris Schaeffer.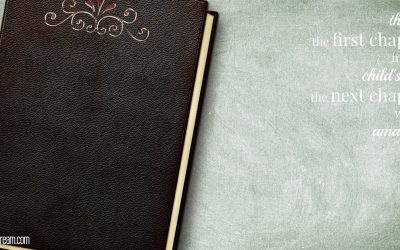 Cori Welch wants each parent to know that EA/TEF repair is one chapter in your child's life, and she shares tips that got her through it.
read more