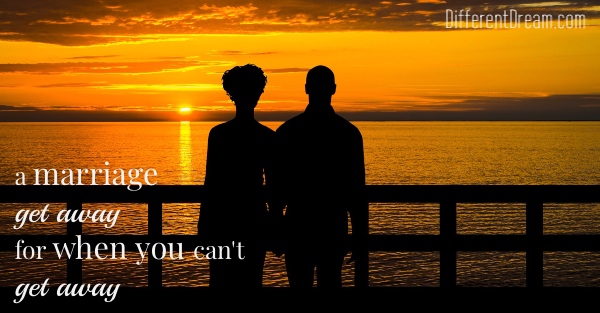 Downloadable retreats to strengthen your marriage and special needs family may sound too good to be true. But Becky Davidson, co-founder of Rising Above Ministries, wants you to know they are real!. In her guest blog she explains how they came about and where to find them. Rising Above is also sponsoring a give away for individual access to one retreat, so read on to find out how to enter.
On a beautiful spring day in May of 1991, I walked down the aisle to marry my Jeff. We had met one year earlier, shortly after I had graduated from college, and we knew right away that we were each other's "forever love".  Within 3 months, we were engaged and a few months later we were getting married.
Standing in front of hundreds of our family members and friends, we promised that from that day forward we would love each other… for better or worse, for richer or poorer, in sickness and in health, and that we would love and cherish each other until we were parted by death.
We were 23 and 24, and we could not begin to comprehend the way those vows would be tested over our 26 years of marriage. From the loss of our first child through a traumatic miscarriage, to raising our son with profound special needs, and later through Jeff's significant health issues, we faced more trials than we could have then imagined.
Following our son Jon Alex's birth, we struggled to navigate our new life as special needs parents. I did what many moms do after a diagnosis and threw myself into researching ways to help our son. Jeff, on the other hand, did what many fathers often do. He could not "fix" our son so he threw himself into the arena where he excelled: his job.  We found ourselves at odds over treatment and therapy options for our son. We were exhausted due to our son's sleep issues and often found ourselves falling into the pit of despair as we tried to our maneuver through our new normal.  
As time went on, we found ways to communicate how we were feeling. We came to a place of acceptance and believed deep in our souls that our son was wonderfully made and created for a plan and purpose. Instead of allowing the hardships and trials we faced to tear us apart, we purposed in our hearts to allow them to draw us closer together. My life with Jeff did not look the way we envisioned it would on that beautiful spring day when we said our vows to one another. But through it all, we remained faithful to the promises we made to each other, and loved each other well until we were parted by death. It was an earth shattering loss when in May of 2017, my sweet Jeff passed away, leaving me a widow and our son without a dad. I have been a solo parent to our son for almost three years now. I never dreamed I would be caring for our son and making decisions regarding his care on my own.  
When Jeff and I started Rising Above in 2005, we both knew that encouraging married couples raising children with special needs had to be an integral part of our mission. We started the Two-Gether Marriage Conference to address the unique needs of couples raising a child with a disability. We are now able to offer these conferences as downloadable retreats to strengthen your marriage and special needs family. You can do the retreat with your spouse in the comfort of your own home. My hope is that this conference will encourage couples who might be facing overwhelming circumstances to see that it is possible to move toward each other and come together to face whatever life may bring. You can find this conference and other resources at our website, Rising Above Ministries.
To enter the drawing for individual access to one of the downloadable retreats to strengthen your marriage, leave a comment in the box below about why you are interested in in. Leave your comment before midnight on February 20, 2020 to be eligible!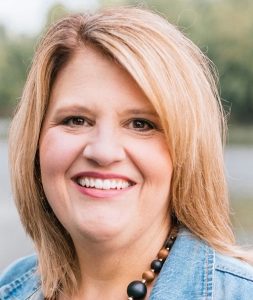 Becky Davidson is the co-founder and president of Rising Above Ministries, a multi-dimensional outreach to families impacted by special needs. She took on her role at Rising Above after the death of her husband, Jeff Davidson. She is passionate about supporting and encouraging special needs families and encouraging women through her platform at Redefine This Life. Becky and Jon Alex, her adult son with special needs, live and thrive in Cookeville, Tennessee. To get to know Jeff through more of his writings, check out the book he wrote with Becky, Ordinary Man, Extraordinary Call.
Do you like what you see at DifferentDream.com? You can receive more great content by subscribing to the monthly Different Dream newsletter and signing up for the daily RSS feed delivered to your email inbox. You can sign up for both at the bottom of this page.