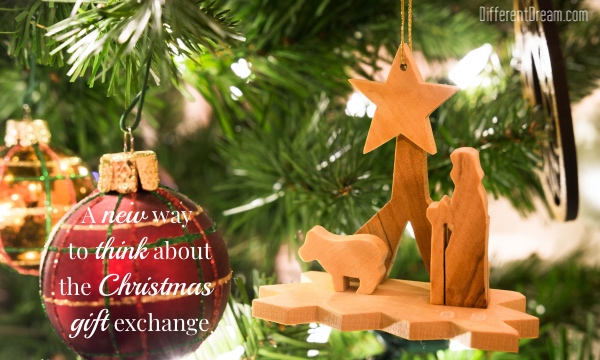 Special needs gift exchange has meant something unusual to Lillian Flake since her daughter Catherine was born. In her guest post, Lillian describes the beauty and joy Catherine brings to the season and to her family.
One of the delights of the Christmas season is the tradition and social custom of the gift exchange. Some view the gift exchange as a cycle to give, to receive and to return. In our home we believe Christmas gifts are presents given to Jesus by the Wise Men.
I am particularly grateful this year as I reflect on the special needs gift exchange that transformed my home. Our daughter with special needs was born during the Christmas season just 14 years ago. Her early years were marked by medical challenges and later years discerned additional encounters with behavior and developmental delays.
Scripture reminds us in Psalm 127: 3-5a (AMP) to "Behold, children are a heritage and gift from the Lord, The fruit of the womb a reward. Like arrows in the hand of a warrior, so are the children of one's youth. How blessed [happy and fortunate] is the man whose quiver is filled with them; "
Our Catherine validates this heritage through a special needs gift exchange in the following ways:
She gives us joy in the midst of sacrifice! Our time is often stretched with the extra care Catherine requires to complete certain tasks such as dressing herself and personal hygiene. She does not have the level of independence one would expect from a typical 14 year old. Yet the sacrifice comes through a window of joy because we have the peace of knowing she is progressing and drives through her trials like a warrior without complaining. She is not aware of the delay and finds joy in progress which gives us a peace to move alongside her.
We receive growth in life from the Fruits of Spirit! Our perspective on life has matured through a special window of patience and faith. During her periods of extreme challenge, we exercise a level of patience and really grateful for our faith. We often take things one day at time and try not to get ahead of her or ourselves. When the challenges are most difficult we take refuge and our reliance on Him has to sometimes come by the minute. This is a gift exchange that gives us time with our Savior.
We return our blessings and give to others! I know I am the happiest when I give of my time and talents to serve others. At the highlight of Catherine's illness, we had constant support from friends, family and neighbors. There was always a helping hand. A few weeks ago, I had the opportunity to take a meal to a neighbor recovering from a serious illness and spent a couple of hours with their family. I wanted to bless them with a meal and in return I walked away with the blessing of precious time with individuals that warmed my heart in a special way.
As you close out this holiday period and relish the gifts of the season, remember to reflect in the coming year andry to find ways to give joy, receive growth and return blessings of happiness and fortune that are too great to measure!
Do you like what you see at DifferentDream.com? You can receive more great content by subscribing to the monthly Different Dream newsletter and signing up for the daily RSS feed delivered to your email inbox. You can sign up at the bottom of this page.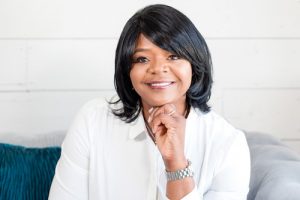 Lillian is a wife, mother, primary caregiver advocate, and scientist. She is the proud mom of two girls, the youngest with Down syndrome. Her youngest daughter had a heart defect and other health issues that required 92 days of hospitalization her first year of life. Lillian is a natural problem solver and understands the challenges every caregiver can face with the overwhelming tasks of managing hospitalizations, numerous doctor appointments, medications, insurance claims along with balancing the care of family. As a key component of her blog, Beyond the Waiting Room, she provides a peek into her personal challenges along with resources, tools, new technology and inspiration. In addition, she often speaks to groups in the medical field about CARE (Compassion, Action, Respect and Education) the cornerstone of treatment for all patients.