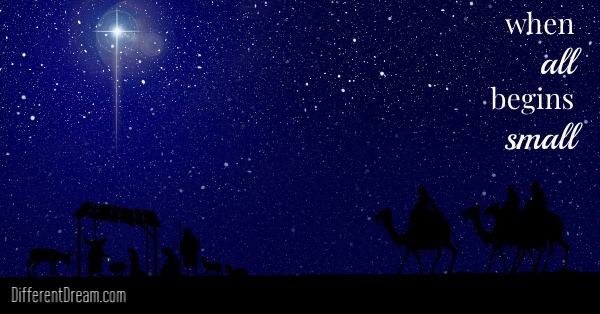 All hail the birth of Jesus!
The import of one word in that command electrified me as I worshipped with my home congregation during this Advent season. We were singing the new-to-me song, Arrival, and the lyrics grabbed my attention and my heart.
The word that zapped me was not baby, though the reality of Jesus coming to earth as an infant over 2000 years ago is shocking.
The word was not divine, though the concept of the Son of God living on earth in perfect relationship with His Father is equally shocking.
The word that sent a surge of energy and wonder through me was all.
All. As in everyone.
All included.
All present.
All expected.
All welcome.
All worshipping.
All. As in all hail the birth of Jesus. All–young and old, male and female, rich and poor, walking and wheeling, speaking and silent, hearing and deaf, sighted and blind, ill and well–gathered together to celebrate and proclaim the birth of our king.
Over and over, the lyrics of Arrival repeated the call that all hail the birth of Jesus. The words reminded me of Paul's vision in Philippians 2:10–11 of how we all will one day respond to the name of Jesus: every knee should bow…and every tongue confess that Jesus Christ is Lord.
My heart rejoiced as I pictured the great throngs of believers singing together once every barrier to inclusive worship is broken. But my joy was tempered when I thought of how far churches still have to go before they can share the good news with those who live with disabilities in their own communities, much less around the world.
To read the rest of this post, visit the Joni and Friends blog.
Do you like what you see at DifferentDream.com? You can receive more great content by subscribing to the monthly Different Dream newsletter and signing up for the daily RSS feed delivered to your email inbox. You can sign up at the bottom of this page.