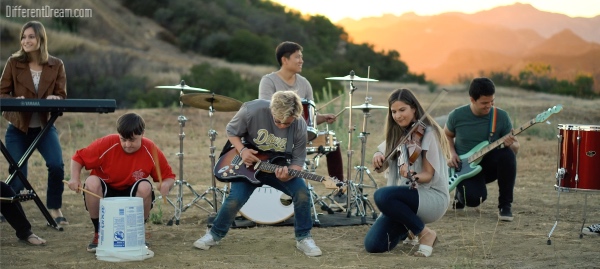 Hello Noon, a California-based band, released a music video done in collaboration with Special Olympics athletes. Stephen, who plays guitar and performs vocals for Hello Noon, explains how the Run Free video came into being.
When Stephen Spies, guitarist and singer from Hello Noon, was asked to teach music to a neurodiverse class (those with variation in brain function and behavioral traits), the classroom teacher warned him that the students may not participate. To his and the teacher's surprise, every student in the room was drumming along and fully engaged! 
Kate and Rebecca, pianist and violist in Hello Noon, reflected with Stephen about their similar experience as music teachers with neurodiverse classes. This inspired them to start planning a project that would showcase the neurodiverse community. They reached out to Caley Versfelt, a Special Olympics swimmer and athlete from their hometown, about filming a music video with Hello Noon. She responded without hesitation that she was on board. Caley and Special Olympics Southern California worked with Hello Noon to secure two more athletes, Cole Sibus, and Jared Cozak, and filming began. 
After an amazing day of incredible interviews and sport demonstrations, Cole, Jared and Caley enthusiastically joined Hello Noon for the final performance shot! Cole rocked the electric guitar back to back with Stephen.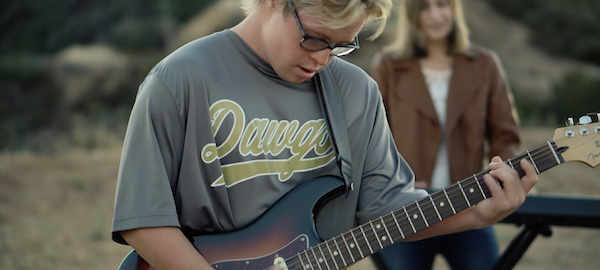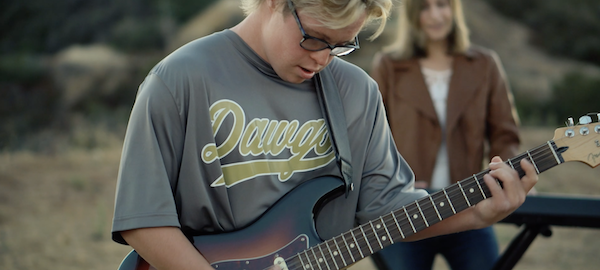 Jared showed his amazing drumming skills side by side with Kyle (drummer from Hello Noon). Caley jumped on both the mandolin and the viola next to Rebecca. With only 20 minutes to film before the sun set atop a mountain in Malibu, the performance shot couldn't have gone smoother and it was easily everyone's favorite part of the shoot.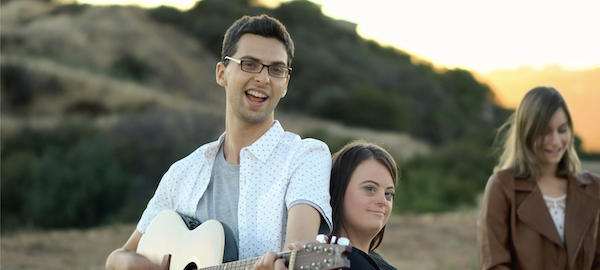 On July 9th, 2019, Hello Noon released this music video, showcasing the incredible work Special Olympics Athletes do! Hello Noon created this video to celebrate neurodiversity and highlight the intelligence, kindness and positivity Special Olympics Athletes demonstrate that we can all learn from! After you watch the video, we'd love to have you visit our Facebook page and share the post you'll find there. For each share of the Facebook post we're donating $1 to Special Olympics Southern California!.
"I was so impressed by how much these athletes have accomplished! Jared is an actor on Nickelodeon, while Cole is an actor in feature films. Caley is on the Board of Directors for Special Olympics Southern California and started her own business, Tides of Kindness. All of them have been featured in the award winning docuseries 'Born This Way'." – Stephen Spies, guitarist and vocalist from Hello Noon
"I hear a lot of people saying to me, 'Oh, I'm not beautiful enough or I'm not smart enough', but guess what? You have the best two qualities and that's your friendship, and your personality to other people" – Caley Versfelt, quote taken from her interview in the music video on tackling insecurities 
About the Band: Hello Noon is an orchestral, pop-rock band with a message of positivity and inclusion through social activism. Beginning as a group of friends and songwriters, Hello Noon came together sharing music with each other while music students at UCLA. They immediately realized their shared passion of serving others through musical performance. Since then, they have performed for the Special Olympics 50th Anniversary–"Pier Del Sol"–at the Santa Monica Pier, the Healthy Campus Initiative celebration at Pauley Pavilion (UCLA), the LA Cancer Challenge run to end pancreatic cancer, Angel City Games for Paralympic athletes at Drake Stadium (UCLA) and more! Their debut album, Into Place, brings to light the potential we have as a community to work together and build a brighter future.
Do you like what you see at DifferentDream.com? You can receive more great content by subscribing to the monthly Different Dream newsletter and signing up for the daily RSS feed delivered to your email inbox. You can sign up for the first in the pop up box and the second at the bottom of this page.