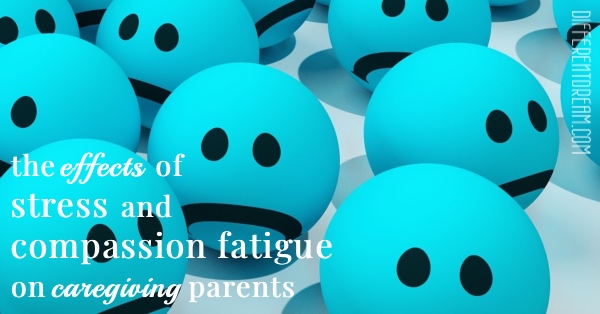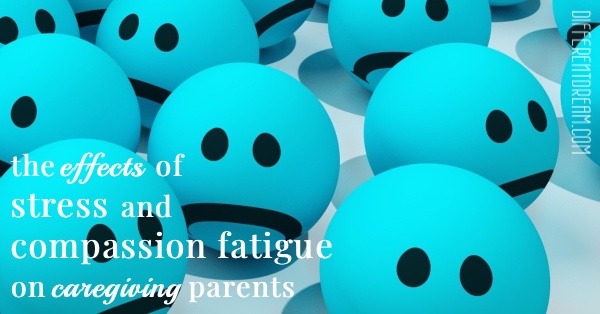 Stress and compassion fatigue in caregiving parents was the topic of a Different Dream blog post last week. That post shared general statistics from the stress and compassion fatigue survey completed by over 1400 caregivers in January of 2019. I (Jolene) conducted the survey to see if the subject of stress and compassion fatigue in caregiving parents is big enough to pursue researching and writing a book about it.
The general statistics detailed in Part 1 of this series confirmed my suspicions. The need for such a book is great. A deeper dive into the results, during which I read through all 1,408 surveys, showed that the vast majority of caregiving parents live with stress and compassion fatigue day in and day out. It also showed the depth of their commitment to their children.
Caregiving parents love their children intensely.
They care and advocate for them relentlessly.
They pour their time, resources, and talents into them continually.
In the process, most of the parents are neglecting their own mental and physical health to meet their children's mental and physical health needs. Their comments provide an alarming look into the extent of the sacrifices they are making. Here's a look at the toll on mental health.
545 parents said they are depressed the majority of the time. 25 others said they are sad, and 13 said they cry uncontrollably.
777 said they suffer with anxiety or are anxious much more than before becoming parents. 35 said they deal with panic attacks, 25 said they are overly fearful, 73 said they worry excessively, and 39 said their worries keep them awake at night.
92 said they take medication for anxiety or depression and many visit therapists. Many more said they need to go to a therapist, but their caregiving duties don't allow them too.
130 said they have PTSD as a result of their caregiving experiences.
239 said they are exhausted, drained, tired, or deal with constant fatigue.
Remember, these numbers are from the comment section of the survey. As the statistics in the previous post in this series revealed, more than 90% answered yes when asked if their mental health has been affected by caregiving. The numbers in the list above are only from those who chose to make a comment.
Before there's time to ignore the disturbing list above, here's a look at the toll on parents' physical health.
310 said they have experienced weight gain or loss. Many said their caregiving duties are so consuming they don't have time to eat or cook healthy meals or exercise.
135 said they have developed back problems or back pain, especially parents with older children who require lifting. 145 said they deal with pain, 66 mentioned headaches, 39 mentioned severe migraines.
Sleep problems were listed as physical health effects, too. 56 parents said they are sluggish, 45 said they can't focus, have foggy thinking, or are forgetful because of lack of sleep.
112 said they have developed high blood pressure.
20 said they have had strokes recently.
38 have developed diabetes or are pre-diabetic.
37 mentioned heartburn, stomach problems, bad digestion, and thyroid issues.
50 parents said they've experienced hair loss and skin problems.
25 people said their autoimmune systems are failing. Many others mentioned specific autoimmune diseases such as lupus, fibromyalgia, chronic fatigue, and multiple sclerosis.
A number of parents mentioned premature aging or being diagnosed with physical conditions usually associated with much older people.
The final bullet on the list above is particularly alarming because most parents will be caring for their children for decades. Therefore, they want to live long and healthy lives.
Stress and compassion fatigue in parents is real. It can be deadly.
Parents hesitate to mention it because doing so sounds unloving.
But the conversation must begin, for the good of parents and the children alike.
It must begin, and it must be honest.
It's time to write a book!
Do you like what you see at DifferentDream.com? You can receive more great content by subscribing to the quarterly Different Dream newsletter and signing up for the daily RSS feed delivered to your email inbox. You can sign up for the first in the pop up box and the second at the bottom of this page.