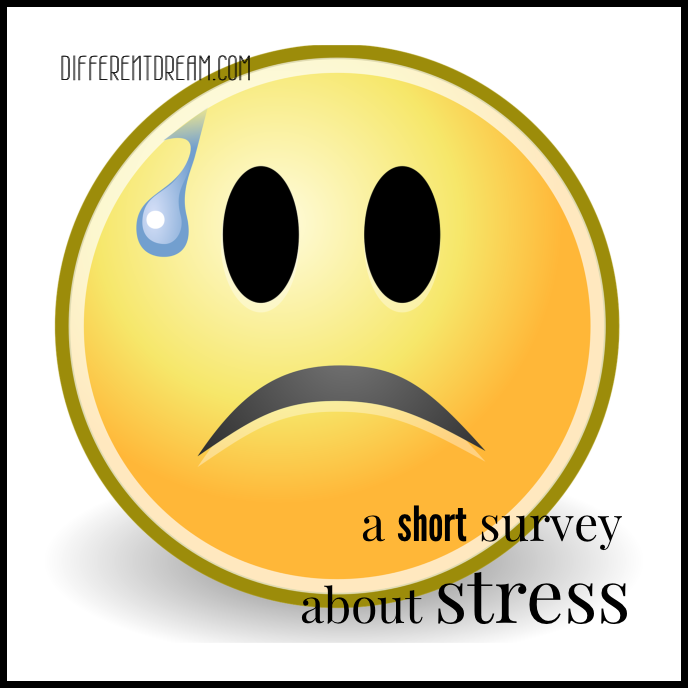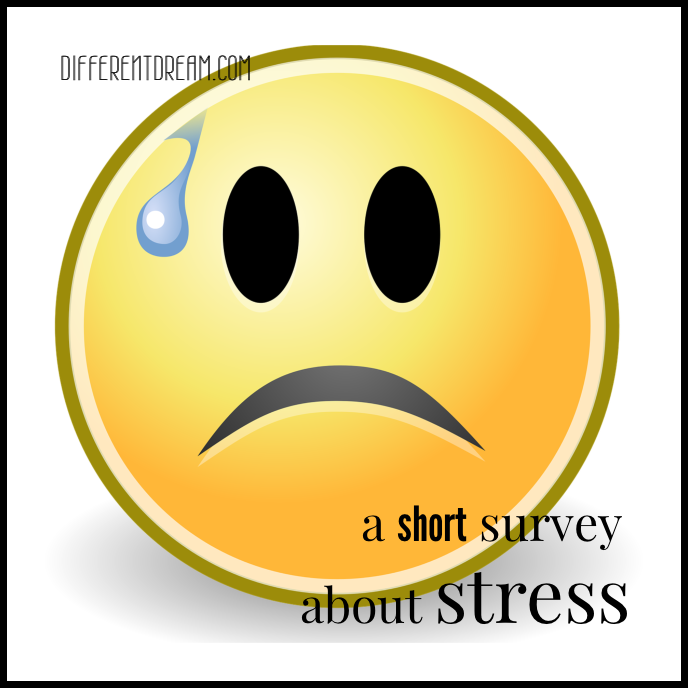 Are you a stressed caregiver and special needs parent? If so, I think you are in good company. Why? Because every time Different Dream runs an article about stress or posts something about stress on our Facebook page, the response is notable. So notable, in fact, that I (Jolene) am thinking of writing a book about stress is parents raising kids with special needs and disabilities.
To further gauge interest in the topic, I created a short survey. As a formerly very stressed parent of a child with special needs whose care took more hours than a day holds, I know your time is precious, and I promise that the survey truly is short. Also, your answers are recorded anonymously and will not be shared publicly. If you are a stressed caregiver and special needs parent, I would would be most grateful to have you click on the link to complete the survey, whether your child is a baby, a preschooler, school-aged, an adolescent, or an adult.
If my hunch about the interest level in this topic is spot on, this survey could launch a much needed book to encourage and equip parents in the thick of caring for the children they dearly love. Thanks to every stressed caregiver and special needs parent who takes the time to complete the survey. You are appreciated!
Do you like what you see at DifferentDream.com? You can receive more great content by subscribing to the quarterly Different Dream newsletter and signing up for the daily RSS feed delivered to your email inbox. You can sign up for the first in the pop up box and the second at the bottom of this page.