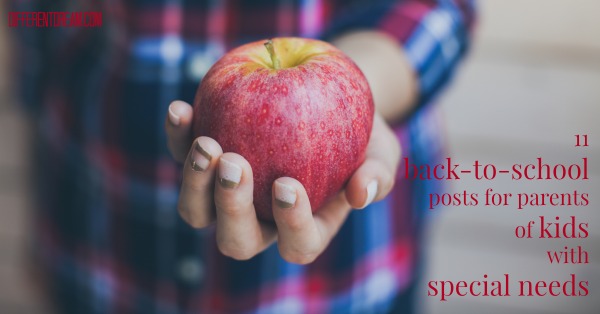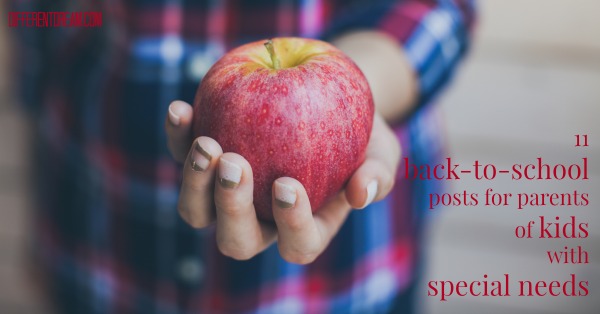 Back to school posts for parents of kids with special needs can be hard to find. And what parent has time to unearth them while caught in the back-to-school whirlwind. So Different Dream has compiled 11 of its best back to school posts for parents of kids with special needs. Here they are in chronological order of appearance on the website.
Guest blogger Kimberly Drew serves up nostalgia and coffee, along with some proactive tips to help kids with special needs make a successful transition in Back To School, Coffee, and a Little Nostalgia.
Mary Ashby, a consultant with the CLC Network, offers with tips for parents in Eight Ways to Advocate at School for Kids with Special Needs.
Different Dream's founder, Jolene Philo, draws upon her experiences as both parent and teacher, to provide these Eight Tips for a Smooth Transition.
#8, 7, 6, & 5: How To Be Part of Your Child's Special Education Team
This 4 part series, based on a panel discussion comprised of blue ribbon special education professionals, gives parents the inside school on how to be effective members of their children's special education team.
Part One: 7 Ways to Advocate Before an IEP Meeting
Part Two: 4 Special Needs Obstacles to Avoid at School
Part Three: 10 Ways to Advocate at a Difficult IEP Meeting
Part Four: 3 Strategies for Good Communication after an IEP Meeting
Are you getting the idea that parental advocacy is an important component of a child's successful school year? You are absolutely right, and this post suggests 10 Positive Ways to Advocate at School.
Child psychologist Liz Mathies shares her expertise by outlining Four After School Tips to Lower Stress in Kids with Special Needs. Her ideas are practical and doable, so take a look.
Mom and guest blogger Deborah Arrona shares Four Ways to Support Medically Fragile Children at School she's learned as the mom of a medically fragile daughter.
Barb Dittrich, founder of Snappin' Ministries, shares Six Tips to Gear Up for a New School Year gleaned from her years as the parent of a child with special needs.
Other Great Back to School Special Needs Posts?
Do you know of other great back to school special needs posts for parents. You're invited to share them in the comment box. Thanks!
Save
Save