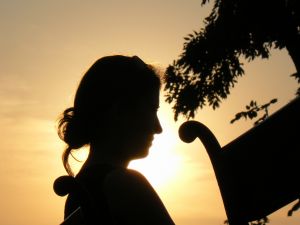 Are you caring for a new baby, a child with special needs, a spouse with disabilities, or an aging parent? How would you describe your caregiving routine?
Stuck in a rut?
Anything to get by?
Fly by the seat of your pants?
One step above total chaos?
All of the above?
Yeah, I know how you feel. Because that's what my routine felt like when my aging mother stayed with us for a month recently. One day, my normal, writing routine was there. The next day, Mom's needs pulled the rug out from under that routine. She didn't get her meds on schedule. Meals were late. Appointments were missed. My writing output dwindled to nothing. By the end of the first week, I was a basket case and our home felt one step away from total chaos. Things stayed that way until I created a routine to meet both our needs.
How To Create a Realistic Caregiving Routine
How did that routine come to be? Basically, by asking these questions:
What does Mom need?
What do I need?
What has to get done?
What can be abandoned?
What requires help to be accomplished?
Who can help accomplish it?
The answers to those questions provided a way to reorder my priorities and time use. It wasn't easy…in fact, it was hard to say good-bye to some of the month's writing goals. And it took a while before my husband truly understood how he could support the new routine and how much help Mom needed from both of us.
Caregiving Routine Resources
Health Matters at Work's November/December 2014 newsletter outlines a similar process for creating a realistic and healthy caregiving routine. It explains why a healthy caregiving routine is so important:It's no surprise that many caregivers find themselves burning the candle at both ends, as they juggle work and parental responsibilities with their caregiving duties. Studies have shown that 40 to 70 percent of family caregivers have clinically significant symptoms of depression, while 63 percent report having poor eating habits. Extreme stress can take as much as 10 years off a family caregiver's own life.Whoa, talk about motivation to implement some of the newsletter's 18 practical tips in these 4 categories:
Cut out time wasters.
Implement time savers.
Seek help.
Take care of yourself.
Health Matter's November/December 2014 newsletter also contains links to caregiver resources like A Guide for Caregivers, Caregiver Exercises, Caregiving Strategies, and an Online Care Team Calendar.
What's Your Caregiving Routine?
Do you have a caregiving routine? How did it come into being? What would you like to change about your routine? What caregiving resources have you found useful? Share your wisdom in the comment box.
Do you like what you see at DifferentDream.com? You can receive more great content by subscribing to the quarterly Different Dream newsletter and signing up for the daily RSS feed delivered to your email inbox. You can sign up for the first in the pop up box and the second at the bottom of this page.