Teacher Gifts from Kids with Special Needs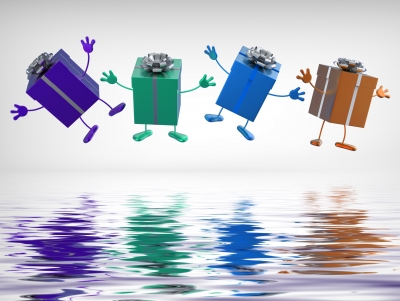 Photo Credit: Stuart Miles at www.freedigitalphotos.net
The end of the school year is almost here for guest blogger Kimberly Drew's children. She's been scratching her head, trying to think of teacher gifts for all those who work with her daughter, Abbey. All that thinking led to not only some low-cost gift ideas, but also to a mental pat on the back for all she does for her daughter when she's at home on the weekends and during vacations.
Teacher Gifts from Children with Special Needs
Every year school winds up and I start thinking about teacher gifts. The thing of it is I can't possibly give an end-of-the-year teacher gift to my child's classroom teacher without including the classroom aides. They do so much for my child all day long, every day. Then, how do you give gifts to them without including all the therapists? They set goals and work with your child all year long!
Teacher Gifts: For the Special Ed Professional Masses
So now the list of gifts has gone from one to seven. While I'm at it, can I say that she has an amazing bus driver and crew who transport her safely from home to school and back? Now we are up to ten gifts and I start thinking in dollar signs. I'd like to give you a list of some of the things I have done in the past as gift ideas, but before that let me include one more person who deserves a pat on the back…
Parent Gift: A Pat on the Back
…It's me. It's ME! I'm laughing as I'm typing this and hoping you understand where I'm coming from. I was adding up all the gifts and it occurred to me, that while I'm not taking care of Abbey's needs, it takes TEN other people to do it. TEN. Now hear me out, I'm not going to pretend that I could do their job while I'm on duty. They are specialized professionals who offer so much to my child that it makes my head spin just looking at the IEP envelope, let alone reading it! However, she is passed from one set of caregiving hands to another all day long. But when she walks through the door of our home, she's all mine. I'm in charge of her health, her physical care, snuggles, play time, good night stories, and overall happiness. So today, I'm giving myself a pat on the back. I've decided to walk around today thinking, "I'm AWESOME!" If you know me at all, you know that I'm not exactly captain of the self-esteem-squad. But I'm feeling differently about myself today. Ten people do my job when I'm not around. TEN!
You should feel great too. I know it doesn't always feel like we are a part of the "team" at IEP meetings, but I promise you, you are the MVP. If you don't do your job well, the rest of it falls apart. So this year, I'm making up eleven thank you teacher gifts…ten for school, and one for me.
Teacher Gifts for Under Ten Dollars
Some of my favorite $10 or under end-of-the-year teacher gifts:
A ceramic loaf pan with homemade banana bread
A plastic reusable water bottle with straw and $5.00 gift card for coffee
A beach towel, magazine, and sunscreen wrapped up with a bow
A potted plant with gift cards sticking up out of floral picks
Movie night bucket with a drink, popcorn, candy, and a movie from the $5.00 bin at Walmart
More adorable ideas for inexpensive teacher gifts are available on Pinterest.
What are Your Favorite End-of-the-Year Teacher Gifts?
What are your favorite end-of-the-year teacher gifts? Leave your suggestions in the comment box for people to use this year…or to get a head start on next year. Thanks!
Do you like what you see at DifferentDream.com? You can receive more great content by subscribing to the quarterly Different Dream newsletter and signing up for the daily RSS feed delivered to your email inbox. You can sign up for the first in the pop-up box and the second at the bottom of this page.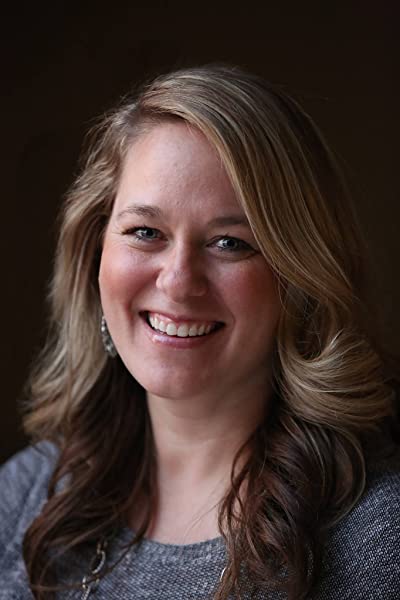 Kimberly grew up and went to college in the small town of Upland, IN. She graduated from Taylor University with a degree in Elementary Education in 2002. While at TU, she married her college sweetheart and so began their adventure! Ryan and Kimberly have four amazing kids on earth (Abigail, Jayden, Ellie, and Cooper), and a baby boy waiting for them in heaven. Their daughter Abigail (Abbey) has multiple disabilities including cerebral palsy, a seizure disorder, hearing loss, microcephaly, and oral dysphagia. She is the inspiration behind Kimberly's  desire to write. In addition to being a stay-at-home mom, Kimberly has been serving alongside her husband in full time youth ministry for almost fourteen years. She enjoys working with the senior high girls, scrapbooking, reading, and music. You can visit Kimberly at her website, Promises and Perspective.
Subscribe for Updates from Jolene
Guest blogger Heather Braucher explains how she learned that therapy is not a child's love language, even if it is a necessity.
read more