Do Kids Experience Grief about their Special Needs?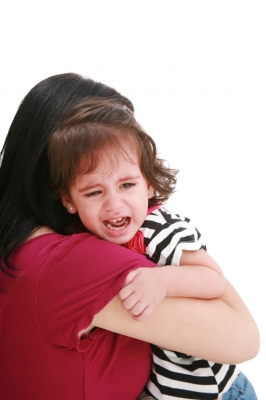 Photo Credit: David Castillo Dominici at www.freedigitalphoto.net
Have you ever wondered if children experience grief about their special needs? Today's guest blogger, Maggi Gale, has an astounding post about her three-year-old daughter's need to grieve the scars caused by her very early corrective surgery (She was born with EA/TEF). Grab a tissue and prepare for a fascinating read!
We Are All Different and It's Okay
My two daughters, Phoebe and Lois, were sitting to the table eating their dinner. Lois, 3-years-old, was wearing a halter top; the less clothes the better in tropical Africa! She suddenly stretched up her right arm and felt her scar with her left hand. We had always been amazed at how clever the surgeon had been to cut under her arm and operate on her esophagus from there. It was a neat, but nevertheless, big scar.
Suddenly 3 years of pent-up frustration and pain welled up as Lois sobbed, "Why am I not like Phoebe?"  As I scooped her up and held her, she poured out her heart. Her sobs came from deep within. Despite the fact that we never mentioned her scar, it was there, and unbeknownst to us, she associated it with her health problems, and the ways in which she felt different. Instinctively I knew it was crucial that she express herself, and that I acknowledge what she was trying to say through her limited vocabulary.
Yes, she was different.
And no, it wasn't fair.
I agreed that we are all different: I was wearing glasses, other people had trouble walking, some people couldn't hear…
We are all different, but she certainly had struggles that most children didn't have. As she lay down to sleep that night, I smiled as she told herself these truths again: We're all different and it's okay.
A few days later a friend gave me a book–I'm Special by Jen Green which is based on the same idea.  She drank in the words and the thoughts behind them. The book is still on her shelf to this day.
Months later, an educational psychologist pointed out that Lois had needed to grieve. She sensed loss in what she saw that others had, but she didn't have: an ability to swallow easily and sturdy enough health to attend a preschool–even if she could not identify exactly what it was. It would never have helped her to be told that others were worse off, or to in any way to belittle her sense of loss. It needed to be acknowledged in order for her to deal with it.
Fast forward just five years, and I realized that we'd actually we'd moved on light years. Lois had been swimming at her friend Ali's house.  In the car on the way home she said, "Mummy, Ali has scars on his body." She went on to describe the scars on his torso.
"Oh", I replied "Did you show him your scar?"
"What scar?" she asked in surprise.  I gripped the steering wheel as tears welled up in my eyes.  My daughter wasn't even aware of her scar!
Looking back, I'm astounded at how much she perceived about herself, and the depth of her feelings, at the age of 3. So…don't be fooled by your children's lack of vocabulary–listen to their hearts and you might be surprised by what you hear! I know I was.
Has Your Child Experienced a Similar Grief?
Thank you, Maggie for sharing Lois's story and your ideas for supporting a grieving child. Have your children had a similar experience? What helped them cope with their grief? Leave a comment!
Do you like what you see at DifferentDream.com? You can receive more great content by subscribing to the quarterly Different Dream newsletter and signing up for the daily RSS feed delivered to your email inbox. You can sign up for the first in the pop up box and the second at the bottom of this page.
Maggi is a wife and mother of two daughters. She is a primary school teacher, having worked in Africa for 14 years before moving to the Middle East. Her passions are her animals and art. Her youngest daughter was born with tracheoesophageal fistula (TEF). This birth condition was to be the start of an arduous journey, impacting the whole family for several years. Through writing, she hopes to turn her experiences into encouragement for others on similar paths.
Subscribe for Updates from Jolene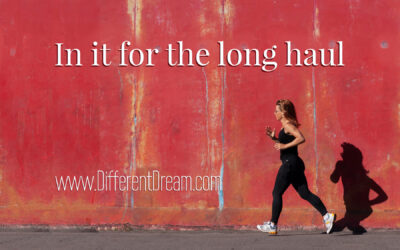 Guest blogger Kelly Simpson explains how she leaned on God during times of adversity and was empowered to say, "I press on."
read more