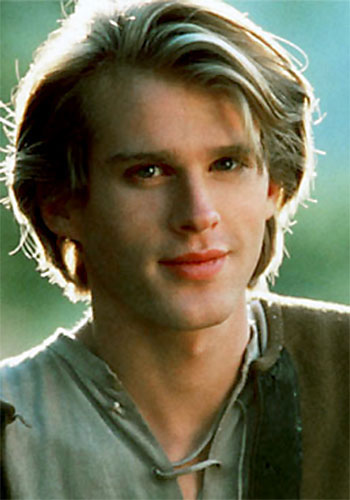 Special needs parenting can be hard on a marriage. Today, guest blogger Amy Stout shares a lesson she learned from the movie The Princess Bride about how to keep marriage strong.
As You Wish
Proverbs 15:1
A gentle answer turns away wrath…
I once had a"grown up temper tantrum–rather a series of them. I wasn't proud of my behavior but I couldn't seem to reign in all the emotions that were battling for victory during an incredibly stressful time. We were in the midst of making decisions regarding medical treatment for our daughter who experiences special needs.
In a moment of utter weakness, I just exploded on my soul mate. I knew he would be a "safe place" because of his great love for me. While I felt some relief at all the pressure being released, I felt terrible about my behavior and, in the strangest of moments, recalled one of our date nights from the past…
***
The setting of the movie my husband had chosen was a picturesque countryside with a charming cottage on a simple farm. The young heroine was strikingly beautiful despite the way her dresses were plain and drab. Her golden hair, strait and unadorned, caressed the roughness of the fabric that was privileged to embellish her loveliness. Her situation in life was clearly beneath her and it seemed terribly unfair.
I sat next to my husband, his hand in mine, and I admired her grace and exquisiteness.
Until… I heard her speak.
With her words, she harassed and abused a young farm hand, a boy about her age. He was a worker at her beck and call; a boy who seemed to genuinely enjoy his job of serving her, of meeting her every need no matter how silly her demand, how trivial the request…or, how rudely it was delivered. She further took advantage of his kindness and devotion by refusing to address him by name. Instead, she chose to insult him by labeling him Farm Boy.
It wasn't long before this young man made an impression on me and, as it turns out, on her. After every offensive and unrealistic demand, he would softly and quietly respond "As you wish."
It seemed to frustrate her that he never responded in anger, or refused to fulfill his commitment to her and she continued to press him relentlessly until one day his gentle and unyielding devotion won her affection and love for him. Westley, the farm hand, won the heart of Buttercup, the beautiful maiden, with three simple words delivered with grace, gentleness, and humility.
As. You. Wish.
Buttercup eventually became The Princess Bride to her beloved Westley and they lived Happily Ever After.
***
I have carried those scenes from the movie in my heart and mind for a very long time. Westley's response to Buttercup is the most romantic thing I can imagine: to have someone love you at your absolute worst is every girl's dream!
While Buttercup's behavior and rudeness appalls me, I am ashamed to admit that, at times, her words have been mine. I cringe to realize how unlovely I have sounded to my husband. The one who is devoted to me and who I love more than life itself—ugh!
On one occasion, when I spouted an order to my husband, he quietly but sweetly responded: "As you wish." Thank goodness for gentle reminders of more loving ways to respond toward those we cherish.
Fellow wives (and stressed out mommies of children who experience special needs), I encourage you to demonstrate an as you wish heart. When you do, your husband will respond in pure, adoring, devotion.
***
Dear Lord, Sometimes our words and our responses are hurtful and careless.
Will you give us the courage to respond to you and those we love with an "as you wish" heart?
Please, bless our vulnerability and our humility with loving relationships that honor you.
What Do You Wish?
What do you wish for your marriage? How could Amy's advice help make the combination of special needs parenting and marriage work? Leave a comment. And check out Amy's blog, www.histreasuredprincess.blogspot.com, where you can read more about her and her family.
Do you like what you see at DifferentDream.com? You can receive more great content by subscribing to the quarterly Different Dream newsletter and signing up for the daily RSS feed delivered to your email inbox. You can sign up for both in the upper right column on this page.