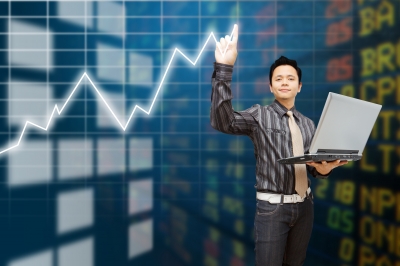 Employment and kids with special needs. Is there a way for the two entities to come together? That's a question parents ask frequently as their kids with special needs get closer to adulthood. A report that aired April 22, 2013 on National Public Radio provides information about work training for those raising children on the autism spectrum.
Autism and the nonPareil Institute
The nonPareil Institute was founded by Gary Moore, the father of Andrew who is on the autism spectrum. According to the NPR story, "Gary Moore wants to make the transition into the workforce easier for young adults on the autism spectrum." That's why he and his partner Dan Selic founded the institute, which is "a combination training program and software company for young adults on the autism spectrum."
Moore says "he used to stay up at night worrying about what would happen to Andrew after graduation." Out of that concern, the nonPareil Institute was born. "Although [Andrew] can't tie his shoes or buckle his belt to do a lot of things independently, he can do technology," Moore says. "He's a digital native."
Autism Hasn't Stopped these Young Adults
NPR reporter Lauren Silverman also interviewed Amelia Schabel, one of the over 100 students going through work training at the company and highlights some of the two dozen company employees who land somewhere on the autism spectrum. To read or listen to the story, go to Young Adults With Autism Can Thrive In High-Tech Jobs. This is the kind of article that will give you hope or perhaps spur you on to think of ways to make the workplace more open to young adults with special needs.
Other Work Training/Employment Opportunties
Do you know of other training or employment opportunities for young adults with special needs? If so, leave a comment with a description of the organization and a link to it's website. Your information may provide hope and direction for parents and their kids. Thanks!
Do you like what you see at DifferentDream.com? You can receive more great content by subscribing to the quarterly Different Dream newsletter and signing up for the daily RSS feed delivered to your email inbox. You can sign up for both in the upper right column on this page.
Photo Credit: www.freedigitalphotos.net