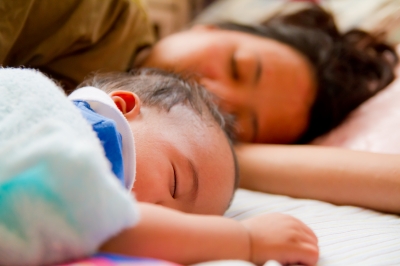 Sleep is a precious commodity to new parents. It's doubly precious to parents raising kids with special needs, kids who often have sleep issues. Katy Bird, a favorite special needs blogger mom at Bird on the Street, is on a mission to get more sleep. That's not an easy task for a mom who's oldest son Charlie, lives with cerebral palsy. She's also the mom to twin boys, Louis and August (who needs a gluten-free diet), and baby Rex. The twins and Rex are under 3 years old.
7 Special Needs Sleep Tips
As you can imagine, Katy doesn't get enough sleep. But, she's been implementing some simple strategies to add order and security to her daily life. The latest is increasing the amount of sleep for everyone in the family, starting with her son with special needs. Here are 7 tips she recommends:
Consider a melatonin supplement. After consulting the doctor, of course.
Limit sleep medications.
Try a weighted blanket.
Look for sensory stumbling blocks.
Get rigid in your routine.
Dim lights in the house thirty minutes before bed.
Eliminate any spaces between a child's tight muscles and the bed.
Katy explains each tip in detail at her post Getting Special Needs Kids to Sleep, where you'll also find pictures of four of the cutest little boys you've ever seen. You might also like her post about Getting the Kids to Bed, where she shares some facts about sleep in kids and adults. Pretty interesting stuff.
Your Sleep Tips?
Does your child with special needs have sleep issues? What kind? What strategies have you discovered to improve your child's (and your) sleep? What are some areas where you and your child still need help? Leave a comment to share your frustrations, your breakthroughs, and your advice and to encourage other parents dealing with similar challenges. Thanks!
Do you like what you see at DifferentDream.com? You can receive more great content by subscribing to the quarterly Different Dream newsletter and signing up for the daily RSS feed delivered to your email inbox. You can sign up for the first in the pop up box and the second at the bottom of this page.
photo credit: www.freedigitalphotos.net