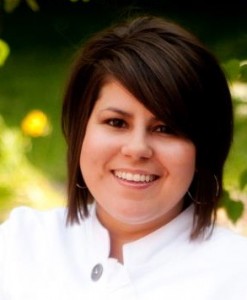 Infant loss and miscarriage may seem like an unusual topic to address on a special needs parenting website. But many of these infants are diagnosed with special needs in utero. Teske Drake, author of Hope for Today, Promises for Tomorrow: Finding Light Beyond the Shadow of Miscarriage or Infant Loss is one of those parents.
Infant Loss and Teske Drake
Teske and her husband are parents of five children, two who live on this earth and three who live in heaven. Throughout the deaths of her daughter at birth and a daughter and son through miscarriage, God led Teske on her grief journey. Along the way, she met other mommies dealing with similar losses. Then, she and a friend created a local support group for grieving moms. Next, they created a website, www.mommieswithhope.com. Finally she wrote Hope for Today, Promises for Tomorrow, released by Kregel Publishing, to reach even more families affected by infant loss and miscarriage.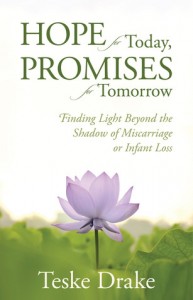 Infant Loss and Hope for Today
Tesse quietly unfolds her personal story and offers hope to struggling parents, especially moms. Chapter by chapter, she encourages grieving families by exploring these promises of God:
The promise of His love
The promise of His goodness
The promise of His purpose
The promise of comfort
The promise of peace
The promise of refinement
The promise of restoration
The promise of hope
The promise of eternity
The book ends with stories of how other parents found hope after the loss of an infant or unborn child. It also recounts the history of Mommies with Hope support groups and provides contact information for those interested in starting new groups. Hope for Today's Promises is a resource parents who have lost infants, churches and grief support groups need on their shelves.
Infant Loss and You
If you have experienced the loss of an infant, I am so sorry. I invite you to share your child's name and story below. And I encourage you to purchase Teske's book and visit her blog at www.mommieswithhope.com.
Do you like what you see at DifferentDream.com? You can receive more great content by subscribing to the quarterly Different Dream newsletter and signing up for the daily RSS feed delivered to your email inbox. You can sign up for the first in the pop up box and the second at the bottom of this page.