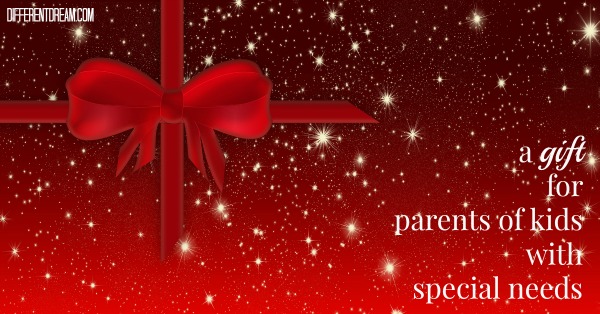 To celebrate the holiday season, your friends at Different Dream have a gift for parents of kids with special needs. Like you, we are raising or have raised children with special needs. We know the relationship God has created between you and your child is rewarding and challenging in equal measure. We also know it's a relationship that is bolstered by frequent prayer.
That's why we want to give you a prayer a day during January of 2017. Each prayer is based upon Scripture and designed specifically for parents of kids with special needs. The prayers will be sent directly to your email inbox. All you have to do is sign up for the email list by entering your email below.
The Different Dream crew guarantees that this gift for parents of kids with special needs comes with no strings attached. Your email will not be added to or sold to any other email list. We only want to share the gift of love God gave us on the first Christmas more 2,000 years ago. Merry Christmas and Happy New Year!
Do you like what you see at DifferentDream.com? You can receive more great content by subscribing to the quarterly Different Dream newsletter and signing up for the daily RSS feed delivered to your email inbox. You can sign up for the first in the pop up box and the second at the bottom of this page.
Save
Save