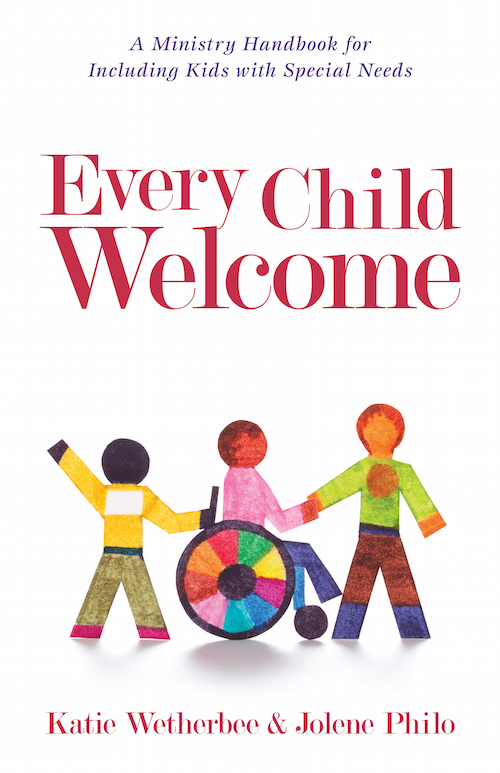 Do you remember the Lemony Snicket books that took the children's literature world by storm in the early 2000s? They were called A Series of Unfortunate Events. My own version of that title comes to mind every time I think of how Katie Wetherbee and I eventually came to write Every Child Welcome. Because the book truly is the result of a series of very fortunate events.
Though I believe they were God-ordained events, not merely fortunate ones.
The series of events began with at a special needs ministry inclusion conference in Des Moines, Iowa. Key Ministry sent a team, which included Katie, to conduct workshops at the conference. My first book had recently been published, and the conference coordinators invited me to host a book table and attend some of the workshops. Can you guess which ones I signed up to attend?
If you guessed the Key Ministry workshops, give yourself a pat on the back!
But before the first workshop started, a petite dark-haired woman with a smile as big as Iowa stopped by to introduce herself. "I'm Katie Wetherbee," she said. "And I love your book." We chatted for a few moments and an almost instant friendship formed. We both had kids who had overcome medical special needs. We both were former public school teachers with special education backgrounds. We were both interested in special needs ministry. We both blogged about special needs. And when I attended her workshops, I discovered that our teaching philosophies and styles were much the same.
To read about the rest of the series of events that led to the publication of Every Child Welcome, visit Key Ministry's blog, Church4EveryChild.
Do you like what you see at DifferentDream.com? You can receive more great content by subscribing to the quarterly Different Dream newsletter and signing up for the daily RSS feed delivered to your email inbox. You can sign up for the first in the pop up box and the second at the bottom of this page.