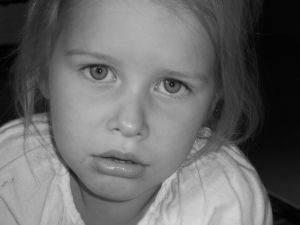 The 2014 Special Needs Top 5 Countdown is back to announce Different Dream readers' second favorite post of the year. But first, here's a quick recap of the third, fourth, and fifth place posts in the series. Ellen Stumbo's letter to new moms dealing with a special needs diagnosis garnered the #5 spot, a summary of Michele Cushatt's article about hidden realities for special needs parents checked in at #4, and guest blogger Brittany Miller's Different Dream debut post, Special Needs Sacrifice? Not So Much earned the #3 spot.
And now, sitting in the #2 spot is 5 Symptoms of Anxiety in Kids with Special Needs. This post first appeared on DifferentDream.com about a year ago, on January 15, to be exact. Perhaps its popularity shines an uncomfortable light on life for kids with special needs. Here's a look at what readers found when it appeared.
Special Needs Countdown #2 Post
5 Symptoms of Anxiety in Kids
Fear is a normal part of childhood. But for many kids with special needs–kids who've experienced scary medical procedures, separation from their parents, constant pain, and other situations they shouldn't have to endure–anxiety can become debilitating or lead to post-traumatic stress disorder (PTSD). When it does, parents and other caring adults need to step in and help them find treatment. But how can we know when ordinary childhood fear has morphed into debilitating anxiety? A post at Lending Hand Resources lists the following 5 symptoms.
Your child doesn't want to leave the house. To the point where avoid it or display fear and sadness when forced to leave.
Your child is always angry. Anxious children are angry because they feel trapped.
Your child is always sick. Anxious kids fear the worst. So they over react to the slightest headache or heart flutter.
To read the rest of this 2014 special needs countdown favorite, click on over to the original post.
Do you like what you see at DifferentDream.com? You can receive more great content by subscribing to the quarterly Different Dream newsletter and signing up for the daily RSS feed delivered to your email inbox. You can sign up for the first in the pop up box and the second at the bottom of this page.