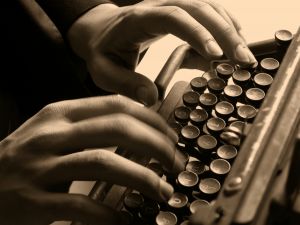 Good news! Good news! Good news!
The book about PTSD in children is a go! The contract is a done deal, thanks to Familiuas, the firm publishing the book. Their mission is "Helping families be happy." A worthy mission indeed. But one often out of reach for families of children with PTSD. At least until the PTSD is recognized by parents, diagnosed by professionals and successfully treated by therapists. Then families can be happy again. A truth our family knows from experience. A truth my heart longs to share with families of kids with PTSD.
Good news! Good news! Good news!
Why Write a Book about PTSD in Kids?
People ask that question all the time. They ask why the book isn't about PTSD in combat veterans instead. Here's my answer:
PTSD in soldiers is a worthy book topic. Worthy enough to be the topic of many, many existing books. Enough books to make you aware of PTSD in soldiers and ask that question. But, if I said my next book was going to be about PTSD in combat veterans, would your first question be, "Why isn't the book about PTSD in kids instead?" Probably not. And why not? Because most people aren't aware that kids suffer from PTSD, too.
That's why this book will be about PTSD in children. To raise awareness of the condition, to explain it in parent, rather than mental health professional, language. To point parents of kids with PTSD to resources and treatment options to make their kids well and whole again.
What Will Be in the Book?
The book, tentatively titled PTSD in Children, though I'm brainstorming more captivating titles, will share the basics of PTSD in children. Here's a sneak peek:
Our family's story
Definitions of trauma and PTSD
Myths and misconceptions about PTSD in kids
The history of PTSD diagnosis and treatment
Current research in the field
Instinctual responses to trauma
Trauma from a child's perspective
Causes of PTSD in kids
Symptoms of PTSD in children of different ages
Diagnosis
Treatment options
Prevention
Advocacy
And who knows what will be added as the research and interviews progress.
When Will the Book Be Released?
The manuscript is due November 30 of this year. The tentative release date is Spring, 2015. Which means it's time to haul out the typewriter laptop and get to work. Which I'll do right after delivering the following message to everyone who volunteered to be interviewed in response to the February 1, 2012 post, Calling All Parents of Kids with PTSD:  I'll be contacting you soon to set up an interview time!
Want to Be Interviewed?
If you're interested in being interviewed and didn't leave a comment at last year's post, there's still time! Leave your comment below, and you'll be contacted very soon, too.
Do you like what you see at DifferentDream.com? You can receive more great content by subscribing to the quarterly Different Dream newsletter and signing up for the daily RSS feed delivered to your email inbox. You can sign up for the first in the pop up box and the second at the bottom of this page.