Apr 5, 2013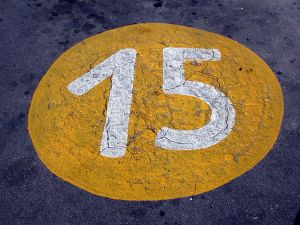 Myths and misconceptions abound about what it's like to raise kids with special needs. Jo Ashline, mom of Andrew who experiences autism, debunked 15 myths in a post at Jo Ashline: A Sweet Dose of Truth. I hope this list of myths and misconceptions resonates with you, whatever your child's special need may be.
Special Needs Parenting Myths and Misconceptions
Myth #1: We have special powers endowed by God or otherwise.
Myth #2: We don't love our kids "just the way they are ."
Myth #3: Our children are just a constant source of sadness.
Myth #4: We believe "Acceptance" and "Tolerance" are enough.
Myth #5: We adore pity.
Myth #6: We are prejudiced against autistic adults.
Myth #7: We write and/or speak about autism only from a parent's point-of-view.
Myth #8: We don't understand the wrongs perpetrated upon autistic adults by the autism advocacy community.
Myth #9: We get an abundance of services and supports for our children provided by the state or government.
Myth #10: Saying a situation we are facing with our child is difficult is derogatory to our kids.
Myth #11: We have endless knowledge about autism.
Myth #12: We are infantilizing autism when we talk about our own children.
Myth #13: We don't care if our autistic children upset your dinner.
Myth #14: When we disagree with an advocate's idea, or worldview, we are trying to silence the advocate.
Myth #15: We totally know what we're doing at all times.
Jo explains each myth in more detail. (For example, her comment for Myth #15 begins as follows: AHAHAHAHAHAHAHAHAHAAHAH!) To read the entire thing, go to Autism Parents: Common Myths and Misconceptions about Moms and Dads Raising Kids on the Spectrum.
Your Special Needs Myths and Misconceptions?
What do you think of Jo's list? What myths would you add to the list? Leave a comment about myths specific to your child's specific diagosis or special needs in general.
photo credit: www.freedigitalphotos.net
2 Responses to "15 Misconceptions about Parents of Kids with Special Needs"