My head's still spinning and my feet are still hurting from standing a lot during the whirlwind weekend at the 2013 Accessibility Summit at McLean Bible Church in Vienna, Virginia.
The Best Thing About the Accessibility Summit
The absolutely best part of the Summit is meeting online friends like Laurie Hetherington in person. Connecting face-to-face, sharing information and pictures of our kids, and learning together is a little bit of heaven right here on earth. To hear these dear friends describe how DifferentDream.com posts have encouraged them or how resources featured here made life easier for them…well, all I can say is that the Summit should come with it's own tissue warning!
The Second Best Thing About the Summit
The second best thing about the Summit is meeting people who run organizations that serve the special needs community. People like: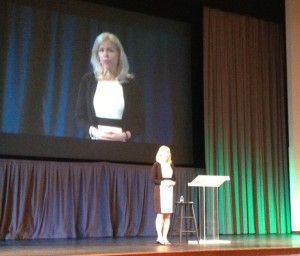 Emily Colson who spoke about raising her son Max, who experiences autism. She's also author of Dancing with Max, her memoir about life with her sweet son,
Barb Dittrich of Snappin' Ministries,
Joe and Cindi Ferrini, authors of Unexpected Journey: When Special Needs Change our Course,
Katie Wetherbee and Rebecca Hamilton of Key Ministry,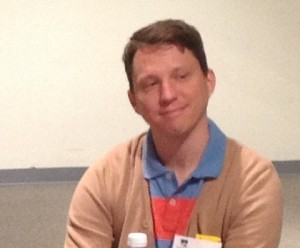 Matt Mooney of 99 Balloons,
and those are only the people I was able to photograph!
The Third Best Thing About the Summit
The third best thing about the 2013 Summit was having fun with friends made there over the years doing things like: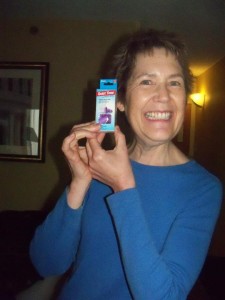 having my photo taken with the earplugs given by my roomy, Barb Dittrich, who says she snores,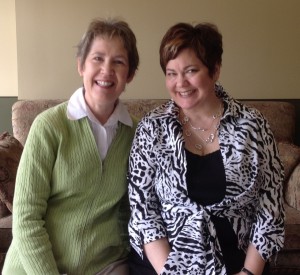 taking preliminary photo pictures with co-author, Katie Wetherbee, in case our book proposal gets accepted by the publishing house discussing it this week,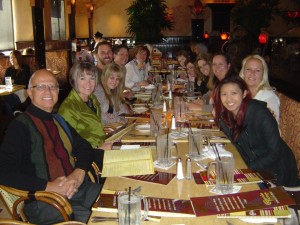 and going to supper at the Cheesecake Factory Saturday night with friends, laughing until our sides ached.
The Best Thing About Next Year's Summit
And that brings us to the best thing about next year's summit. For me, it will be seeing you there and then posting a photo of us in the highlights of the Accessibility Summit, 2014. If you attended this year's summit, what were the highlights for you? If you didn't attend, what needs to happen to get you there next year? Leave a comment!
Do you like what you see at DifferentDream.com? You can receive more great content by subscribing to the quarterly Different Dream newsletter and signing up for the daily RSS feed delivered to your email inbox. You can sign up for the first in the pop up box and the second at the bottom of this page.