Dec 18, 2012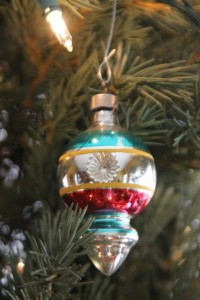 Christmas survival is something many parents joke about. But for parents who have lost children, surviving Christmas without a loved one is no joke. It's the difficult reality they face each year as the celebration of the birth of God's Son rolls around.
Christmas Survival for Joy Bennett
A few days ago, guest blogger Rebekah Benimoff send an email. "Have you seen this?" she typed above the link to a story written by Joy Bennett, a mom who guest blogs at www.deeperstory.com and maintains her own blog at www.joyinthisjourney.com. The link Rebekah sent was to a Deeper Story post about how Joy has faced Christmas since the deaty of her daughter Ellie five years ago.
4 Christmas Survival Tips
With gentle and humble wisdom, Joy offers these 4 suggestions for surviving Christmas:
Don't run away.
Adjust your expectations.
Go through the motions.
Practice faith.
Her words about the importance of her Christian faith beautifully stated the hope of parents who have lost children and families who have said good-bye to loved ones:
"…celebrating Advent has taken on a new depth and poignance. I relate so closely to the season of waiting for God's promises to be fulfilled: to be reunited with our daughter, for all creation to be healed, for bodies that don't age or malfunction or turn against themselves."
Joy's post goes into greater depth concerning each of her 4 suggestions, and the entire post is worth a long, thoughtful read. So head on over to www.deeperstory.com to take a look.
Your Christmas Survival Suggestions
Some of you, like Joy, have experienced the loss of a child. We'd like to hear from you. Please, tell us your child's name and a little bit about him or her. Or leave a comment about what you thought of Joy's tips? Do you agree with them? What would you add to the list? What can we do to ease your grief this Christmas?
2 Responses to "4 Christmas Survival Tips After the Loss of a Child"