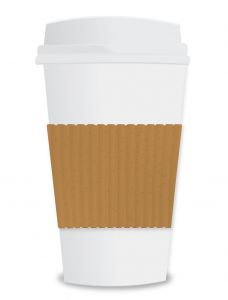 A meet the teacher pre-meeting can be an excellent way to ease the anxiety a child with special needs experiences before the start of a new school year. Guest blogger, Ellen Stumbo, offers some useful advice about how to arrange such a meeting, what points to cover, and how to thank the teacher who is most likely using planning or after work hours time to meet with you and your child.
Meet the Teacher Pre-Meeting? Bring Starbucks
by Ellen Stumbo
The school year is fast approaching and I have two girls that will begin school with brand new IEPs and new teachers. While I feel confident about the IEPs, there is still one problem: neither one of my girls have met their teachers!
Meet the Teacher to Ease Anxiety
While some children do well meeting their teachers along with the many other students, both of my girls do not thrive in those situations. They need one-on-one time to meet their teacher, get to know their classroom, know where the bathroom will be, what adjustments – if any – need to be made for mobility issues, and where they will sit.
Meet the Teacher to Discuss IEPs
Neither one of the teachers were present during the IEP meetings, therefore, I have never had the opportunity to talk to them about each one of my kids respectively. By scheduling a pre-meeting, I can make sure that they have read the IEPs before school begins, but I also want to take some time to allow the teacher to ask questions, and I want to be able to ask questions too. I know this will not happen effectively if we wait until the meet-and-greet day along with 24 more students and parents.
Last year, our meeting with Nina's teacher was extremely proactive. Nina has cerebral palsy and some other difficulties as a result of her disability. Not only did Nina get to meet her teacher, we also got to see her move within the classroom, and the teacher was able to rearrange some furniture to make sure the classroom was accessible to Nina either with her wheelchair or walker.
We tested the bathroom situation and we were able to have Nina practice how to get on and off with the adaptive equipment that we brought from home. Nina also got to try out the different chairs and seats they had available for her. I was also able to express some concerns and her teacher was able to ask questions and concerns as well.
Meet the Teacher to Ease Transitions
Another concern I have is with my youngest daughter, Nichole, who has Down syndrome. She does not handle change very well, and this time besides having a new teacher, she will be in a different school. She needs time one-on-one with her new teacher and in her classroom so she can explore and get a little bit familiar to her new surroundings. I want the teacher to observe Nichole without other kids because I once there are many little bodies in there, Nichole will be extra shy.  I want the teacher to get a little glimpse of Nichole's personality when the environment is non-threatening and mom is there with her.
Meet the Teacher with Gratitude
I want to ensure my children have the best possible beginning to their school year. In the next few days, I will be setting up appointments for each of my girls to visit with their teachers. I only request a few minutes from the teachers, and ask them what their favorite Starbuck's drink is. I know they are taking time out of their day to accommodate my request, and I want to make sure I am bringing in a little something to say thank-you.
Ellen Stumbo
www.EllenStumbo.com
How Do You Handle Meeting the Teacher?
Thanks, Ellen, for some your very sound advice. Your Starbucks suggestion would have melted my heart during my teaching days! How about the rest of you? How do you help your child prepare for a new school year? Leave a comment or a link to a helpful resource. Thanks!
Do you like what you see at DifferentDream.com? You can receive more great content by subscribing to the quarterly Different Dream newsletter and signing up for the daily RSS feed delivered to your email inbox. You can sign up for the first in the pop up box and the second at the bottom of this page.