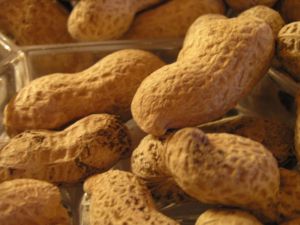 Do you know what makes me happy? When someone in the DifferentDream.com peanut gallery audience shares what they've learned about parenting kids with special needs in the comment box. That's been happening a lot lately, which means I'm happy, happy, happy. It also means it's time to make them easier to find by listing them in one place.
Handwriting Helps
A surprisingly popular post about handwriting helps for kids with special needs went up exactly one month ago today. Since then, Katie Wetherbee of DivingforPearls.com left a comment recommending two resources. The first is Handwriting Without Tears. Their training and product information is available here. She also shared a link to her blog about raised line paper for children who need a tactile reminder of where the line is. Finally, Annie Thomassen provided the link to a book she wrote about teaching handwriting to left-handed kids.
Special Needs Dental Care
A post about locating dental care for kids with special needs also got a big response, too often a heart-breaking response. Many parents told stories of either non-existent dental care for their kids, traumatizing experiences, or medically risky situations. But as the days went by, several parents also recommended dental practitioners who treat kids with special needs. Here's their list:
Stephanie, who didn't give her location, says they use Dentistry for Special People. A Google search of the name turned up practices in Philadelphia and New Jersey.
Kristy says Dr. John Dunbar and his staff do excellent work for all their patients in the Spartanburg, SC area,  including those with special needs.
Helen Murray utilizes the Children's Hospital in Pittsburg for her son's dental needs, even though he is now a young adult.
Stephanie says those in the Bay area in California should try Dr. Fazilat (650) 567-9000 in Mountain View. He works with kids with special needs and his staff was really great!
The Special Care Dentistry Association provides an online referral service at this link.
Nancy recommends Dr. Teddy Levitas for those living in the Atlanta, Georgia area. He's in his 80s but is wonderful with Nancy's two children who have special needs. And he does accept Medicaid.
Keep Leaving Your Comments
Just to be clear, I am not endorsing any of the products or providers listed above. These links are a starting place for your own careful, considered research. After you check them out, please leave a comment about what you learned. Or if you have other products or services to recommend, tell us about those, too. You'll be helping other families while making me happy, happy, happy.
Do you like what you see at DifferentDream.com? You can receive more great content by subscribing to the quarterly Different Dream newsletter and signing up for the daily RSS feed delivered to your email inbox. You can sign up for the first in the pop up box and the second at the bottom of this page.