Apr 16, 2012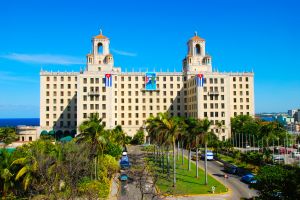 Thanks to the aging baby boomer population, initiatives on several fronts have made travel a little easier for those of all ages with special needs and disabilities.
New ADA Hotel Provisions
The latest step forward came on March 15, 2012 when the new Americans with Disabilities Act (ADA) hotel provisions went into effect. The provisions are designed to make the process of reserving a handicapped accessible room, campsite, or other form of lodging easier in the following ways:
Up to 10% of all guest rooms must provide mobility accessibility and communication devices.
Accessible features are to be described in "sufficient detail" for individuals seeking a room to meet his or her needs.
Hotels will reserve and hold a specific room for that specific guest with a disability.
Hotels will hold accessible rooms back for reservation by people with disabilities until all non-accessible rooms of that type/class have been rented.
Hotels must now confirm reservations, not merely take an accessible room request.
For more details about the provisions, click here. To read about how the provision affects a Disney trip (Isn't that Mecca for families traveling with kids?) click here.
Other Special Needs Travel Resources
A couple other recent DifferentDream.com posts about travel could make your next family trip easier. Check out this December post about obtaining special needs travel equipment, as well as this February post about the new TSA Hotline for travelers with special needs.
What Travel Resources Have You Found?
Have you discovered any treasures while traveling with your child who has special needs? If so, share your finds in the comment box.
Happy trails,
Jolene