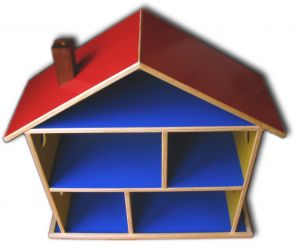 Two Washington Post online articles made their way into a Google Alert not long ago. Both articles, written by Terri Sapienza, were full of tips for designing and decorating rooms for kids with special needs.
Way to Go, Ginger Rodriguez!
The article featured advice from interior designer Ginger Rodriguez. Ginger's interest in designing rooms for kids with special needs began after she and her husband adopted a child with a medical condition and developmental delays. After adapting their son's room to meet his needs, she added a specialty area – designing rooms for children with special needs – to her business. To read the Washington Post article about the evolution of Ginger's specialty, click here.
Room Design Tips
Rodriguez's tips seem like common sense solutions – hardwood instead of carpet for wheelchairs and IV poles, lowering light switches, and using pocket doors. But growing up with a parent in a wheelchair, I know how infrequently common sense solutions are applied in homes. Other tips from Ginger include:
How to position the bed
Medical supply and toy storage
Double duty furniture
Wireless door alarms
Comfy lift beds
Hide away rails
To read about these and other great tips, click here to access Sapienza's second article.
How Do You Make Your Child's Room Fun?
Rodriguez gave other tips about how to make a child's room fun and attractive, an important consideration since some children with special needs, especially those with serious medical conditions, spend a great deal of time in their rooms. But how about you? What have you done to make your child's room attractive and fun and restful? I'd love to hear your creative ideas.
Do you like what you see at DifferentDream.com? You can receive more great content by subscribing to the quarterly Different Dream newsletter and signing up for the daily RSS feed delivered to your email inbox. You can sign up for the first in the pop up box and the second at the bottom of this page.