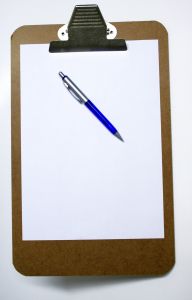 Autism Awareness Month concludes today. To end April in style, DifferentDream.com is featuring one of the many informative articles to hit the blogosphere in the last few weeks.
Meet Michelle Zipp
DifferentDream.com is all about ending isolation and providing resources for families of kids with special needs. Therefore, you can see how the first sentence of a post by Michelle Zipp, who blogs over at CafeMom.com hooked me with her first sentence.
Autism doesn't have to be a diagnosis your family has to deal with alone. In fact, the resources out there — both locally and globally — can be an enormous help to not only educate you on special needs, but it's excellent for emotional support.
I couldn't have said it better myself.
Ten Steps to Take After an Autism Diagnosis
Michelle goes on to list 10 steps parents should take after the diagnosis is made. Her list is a practical, proactive guide for parents unsure of where to begin.
Start local.
Qualify your doctor.
Reach out for help.
Look into special services.
Use the internet.
Take frequent breaks.
Educate your family.
Get involved.
Get up to speed.
Plan for the future.
To read the details Michelle included in the original post, click here. Do it even if your child has a diagnosis other than autism. These ten steps can be applied to any special needs diagnosis, so take a look.
What Steps Would You Add?
The list Michelle compiled is dandy, but perhaps you've come up with other helpful steps. If so, please leave a comment about steps to take after receiving any type of special needs diagnosis. Some parent still reeling with the impact of diagnosis will be very grateful.
Do you like what you see at DifferentDream.com? You can receive more great content by subscribing to the quarterly Different Dream newsletter and signing up for the daily RSS feed delivered to your email inbox. You can sign up for the first in the pop up box and the second at the bottom of this page.