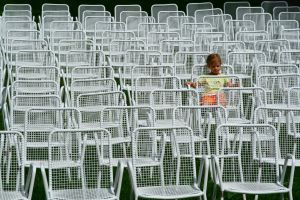 Isolation and special needs parents accompany one another far too often. Sometimes special needs feel like a prison for the child with them, for the parents caring for them, and for the siblings whose lives are changed by them. So I was pleased to run across an article at the www.ParentMap.com website.
Meet the Parent Map Organization
ParentMap was created to help dads and moms navigate their parenting journey. Here's what they say about themselves on their "About Us" page:
ParentMap is really a couple dozen wild women — your neighbors, your friends, working moms, artists, activists, teachers and closet athletes. We know well the daily struggle of balancing the crazy joy of parenting with our careers, spouses, chores….life! We're here to help by connecting you to the info and resources you need.
The organization doesn't deal with special needs exclusively, but the section devoted to the topic is very strong.
Isolation and Special Needs Parents: How to Ease It
Blogger Stacey Schultz shared several tips and resources in a recent article first published in ParentMap's print magazine. Included among them were the following:
Find a support group to deal with the grief and losses associated with parenting a child with special needs.
Intentionally connect with parents of typical kids so they can learn about your child's special needs.
Overcome fears and prejudices by educating others about your child's condition.
Get involved with your child's school.
Cultivate acceptance and empathy.
That's a very stripped down version of a very long article. You can read it in full at www.parentmap.com. Be sure to look at the list of books to read to kids. It's located at the end of the article.
How Do You Ease Isolation for Your Child with Special Needs?
Parents are always the best teachers. So leave a comment to teach us your best tips for easing isolation. Or, if you're stuck in a pattern of isolation, ask for advice. I may not have the answer, but one of DifferentDream.com's readers or guest bloggers might.
Do you like what you see at DifferentDream.com? You can receive more great content by subscribing to the quarterly Different Dream newsletter and signing up for the daily RSS feed delivered to your email inbox. You can sign up for the first in the pop up box and the second at the bottom of this page.