Aug 18, 2011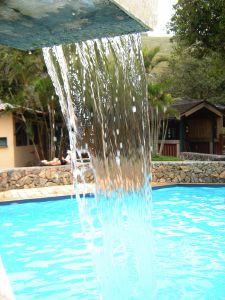 That was my question when a google alert entitled Our Special Harbor Sprayground showed up in my google alerts. One click and there was the answer.
Special Harbor Sprayground
Here's how Washington Post reviewer Anne Kenderdine describes the Special Harbor Sprayground located in Fraconia, Virginia:
"Just opened in May, the attraction at Lee District Park was designed to be accessible for children with special needs, with features such as wheelchairs that can get wet. But the sprayground appeals to all. The side opposite the entrance has low, gentle bubblers and two water-table play areas where kids can adjust a foam dam and feel the water as it tumbles from one level to another. Near the entrance, arched sprays echo the curves of a pink sea monster spouting more water."
It's Accessible for Kids with Special Needs
Did you catch the part about the sprayground being accessible for kids with special needs? How cool is that? I've been reading more and more news releases about playgrounds for kids with special needs, but the water park is a new concept. If only the reviewer had mentioned the person who came up with the idea so we could say thank you! However, the review does tell much more about the sprayground and includes a link to the Fairfax County website's page about Special Harbor. Check it out at www.washingtonpost.com.
Is There a Sprayground Where You Live?
Is there a sprayground where you live? Is it accessible for kids with special needs? If so, tell us about it. If not, wouldn't this be a fantastic cause to champion, not to mention a great place to take your kids on a hot summer day?
Jolene
2 Responses to "What In the World Is a Sprayground?"