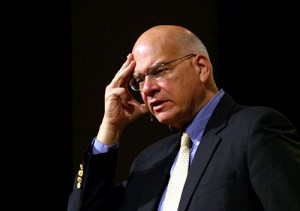 If you're the parent of a child with special needs, you've come face to face with inexplicable suffering. Though my child, husband and I have come to a place of peace and acceptance in the midst of pain and suffering, it's hard for me to put my belief in words.
Enter Tim Keller
However, this sermon by Tim Keller articulates the theology that helped me accept the suffering in our family. Keller is the pastor of Redeemer Presbyterian Church in New York City. He's often called "Yoda smart," but don't let his intelligence keep you from listening. He's also thoughtful, logical and very conversational in tone.
Have a Listen
If you're a note taker, grab a pencil and paper, then listen to Keller's sermon, Your Plans, God's Plans. Whether or not you agree totally with what he says, the sermon will get you thinking. Take a moment to leave a comment about what you thought of what Keller had to say. I'd love to hear from you.
Do you like what you see at DifferentDream.com? You can receive more great content by subscribing to the quarterly Different Dream newsletter and signing up for the daily RSS feed delivered to your email inbox. You can sign up for the first in the pop up box and the second at the bottom of this page.
Save