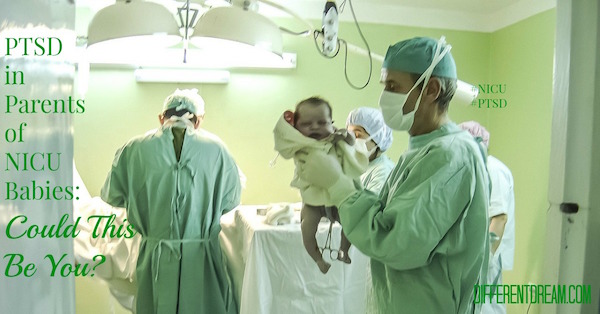 Neonatal Intensive Care Unit (NICU) doctors and nurses know that a stay in NICU can lead to post-traumatic stress disorder (PTSD) in preemies. But a recent study shows that a NICU parents are at risk of developing PTSD, too.
NICU Babies and PTSD
Post-traumatic stress disorder (PTSD) can occur after someone sees or experiences a traumatic event involving the threat of injury or death. With that definition in mind, it's not hard to understand why small children who have undergone serious medical treatment develop PTSD. This response in young children is well-documented. Most large hospitals have rained therapists, known as child life specialists, who help kids overcome and avoid PTSD.
NICU Parents and PTSD
But, according to Laurie Tarken's recent article in the New York Times, parents of NICU preemies also are prone to developing PTSD. According to the article, "parents of NICU infants experience multiple traumas, beginning with the early delivery, which is often unexpected."
The author of one study, Dr. Richard J. Shaw, an associate professor of child psychiatry at Stanford and the Lucile Packard Children's Hospital says, "The second trauma is seeing their own infant having traumatic medical procedures and life-threatening events, and also witnessing other infants going through similar experiences."
"And third, they often are given serial bad news," he continued. "The bad news keeps coming. It's different from a car accident or an assault or rape, where you get a single trauma and it's over and you have to deal with it. With a preemie every time you see your baby the experience comes up again."
What About You?
If you want to know more about PTSD in NICU parents, lick on this link, For Parents on NICU, Trauma May Last, to access the entire article. You have to register to become an online New York Times subscriber, but it's free and the piece is well worth the read.
For me, the article explained a comment made by the therapist who recently treated our son's PTSD, which was caused by early medical trauma. (Child life specialists weren't readily available way back in 1982 when he was born and spent three weeks in NICU.)  On the last day of Allen's successful treatment, the kindly therapist looked at me and asked, "What about you, Mom?"
I didn't understand why he asked the question at the time, but now I do. He realized that I had suffered trauma, too. His simple, caring question validated emotions I'd hidden for years. His words were healing balm to my soul.
Now I want to pass the balm on to you in case you need healing, too: Moms and Dads of NICU kids, what about you?
Do you like what you see in the Dream Team link up? You can receive more great content by subscribing to the quarterly Different Dream newsletter and signing up for the daily RSS feed delivered to your email inbox. You can sign up for both in the upper right column on this page.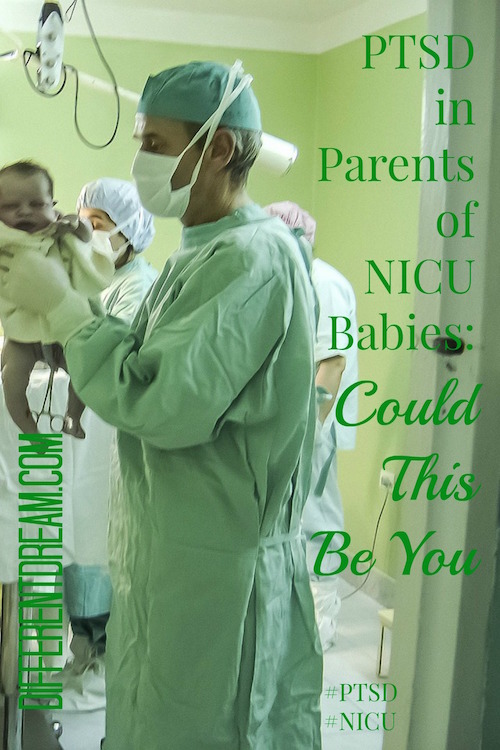 Save
Save